---
---
---
Do you participate in spacecraft development? Do you know the status of a particular mission? Please help us to keep this page up to date! (We respect confidentiality of all sources.) Contact: Anatoly Zak
---
For missions in 2016 click here
PLANNED RUSSIAN SPACE MISSIONS IN 2017:
February: A Proton rocket to launch the MLM multi-purpose module to the International Space Station, ISS. (As of April 2014).
2017: A Soyuz-2-1b rocket to launch a modified Progress space tug with the Node Module, UM, to the International Space Station. (As of end of 2013, the launch was expected in May 2016.)
2017: Russia to launch Arkon-2 No. 1 radar remote-sensing satellite. As of 2008, the first launch of Arkon-2 was promised in 2011 (299), however during 2010-2012 period, the mission was expected in 2017.
2017: Russia to launch first GLONASS-KM navigation satellites. Launched in pairs on Angara/Briz-M rockets or one by one on Soyuz-2/Fregat rockets.
2017: Russia to launch the Kartograf-OE No. 1 remote-sensing satellite. (Before 2012, the launch was expected as early as 2014).
2017: Russia to launch a GEO-IK spacecraft.
Canceled
2017: The Baiterek launch complex in Baikonur to host its first mission of the Angara rocket. (As of end of 2010. As of 2008, the first Angara mission from Baikonur was promised in 2012; by 2009, it slipped to 2014 and by 2011 to 2017. The program was canceled in 2012).
2017-2018: A Soyuz rocket with a Fregat upper stage to launch the first pair of a quartet of satellites from Plesetsk to study plasma within the Roy ("Swarm") project. Each 200-kilogram spacecraft would be based on the Karat platform with plasma-electric engines and carry around 60 kilograms of payload. Each spacecraft would carry a single magnetometer boom and four booms for measurement of Earth's electric field.
2017: A Dnepr rocket with a Krechet upper stage to launch Ukrainian Selena mini-orbiter toward the Moon. Developed by KB Yuzhnoe, Selena would be the first spacecraft in post-Soviet Ukraine designed to go beyond the Earth orbit. (Plans as of November 2011.) Ukrainian plans for developing a lunar station had been publicized during the crisis with the Russian Phobos-Grunt spacecraft and, possibly, were timed to facilitate contacts with Russia on a potential cooperative project in deep space. Ukraine's previous plans to launch a 300-kilogram lunar orbiter on the Zenit rocket stalled due to lack of funds. However, by scaling down the project to fit into a converted ballistic missile and, possibly, joining forces with Russia, could make the proposal affordable. It could be speculated, that after the Phobos-Grunt fiasco, Russian space strategists could be under pressure to fly an inexpensive test mission into deep-space before returning to ambitious and expensive planetary missions.
---
For missions in 2018 click here
This page is compiled by Anatoly Zak; Last update: August 21, 2014
Page editor: Alain Chabot; Last edit: April 30, 2011
All rights reserved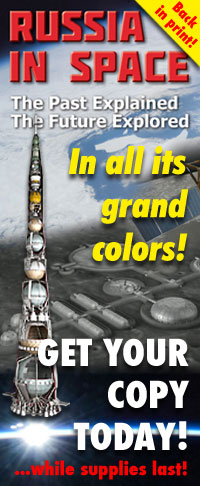 MEDIA ARCHIVE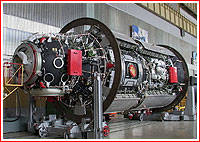 The FGB-2/MLM module for the Russian segment of the International Space Station, ISS. Copyright © 2001 Anatoly Zak
---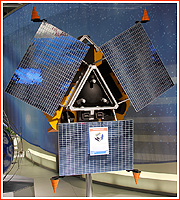 The standard Karat/MKA bus would be used as a platform for a quartet of Roy satellites. Copyright © 2010 Anatoly Zak