---

---
Site updates:
To sign up for FREE periodic E-mail notifications about new features on this site, send E-mail with word "update" in the subject line.
---
HELP WANTED!
Contributing editor
Marketer and social media expert
---
Searching photos, artwork, books, blueprints, published and unpublished articles, dissertations, memoirs and other materials and documents on the history of rocketry and space exploration from any country and any time period.
Contact Anatoly Zak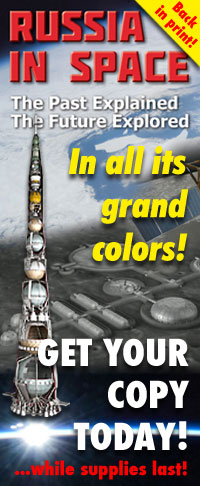 ---
PICTURE OF THE DAY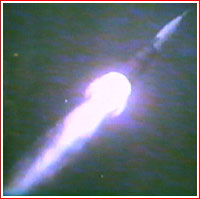 1ST LAUNCH OF N1
45 years ago, on Feb. 21, 1969, the USSR made first attempt to launch its giant Moon rocket.
---
NEXT IN SPACE
March 16: A Proton rocket to launch Ekspress-AT1 and Ekspress-AT2 communications satellites for Russian Satellite Communications Company, RSCC.
See more in 2014, 2015, 2016, 2017, 2018, 2019, 2020, 2021, 2022, 2023
... and beyond
Published: March 4
Russian engineers preparing the 2018 launch of the ExoMars rover in cooperation with their European colleagues hope to employ the same hardware to return a piece of the Red Planet back to Earth.
The latest evidence of potential biological activity on ancient Mars further underscores the importance of studying soil samples from the planet in Earth's laboratories.
However, after almost half a century of planning, a mission to bring rocks from Mars is yet to be implemented. Still, the search for a pathway to a Martian sample return mission continues.
More on the subject:
History of Mars sample return projects | ExoMars-2018 project | Unmanned probes to Mars
---
Latest news, updates: