---

---
Site updates:
To sign up for FREE periodic E-mail notifications about new features on this site, send E-mail with word "update" in the subject line.
---
HELP WANTED!
Contributing editor
Marketer and social media expert
---
Searching photos, artwork, books, blueprints, published and unpublished articles, dissertations, memoirs and other materials and documents on the history of rocketry and space exploration from any country and any time period.
Contact Anatoly Zak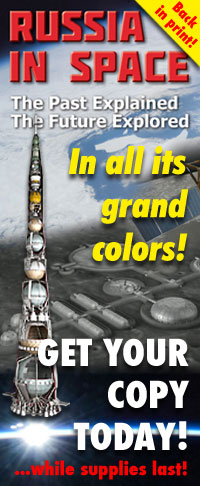 ---
PICTURE OF THE DAY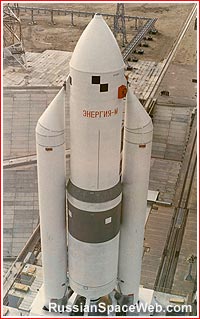 The swan song of the Soviet space program.
---
NEXT IN SPACE
Sept. 26: A Soyuz-FG rocket to launch Soyuz TMA-14M (No. 714) from Baikonur to the ISS.
See more in 2014, 2015, 2016, 2017, 2018, 2019, 2020, 2021, 2022, 2023, 2024, 2025
... and beyond
---
---
---
Buy Cheap Homecoming Dresses 2014 on JDBRIDAL.com
---
chiffon bridesmaid dresses
---
---
Where to buy cheap wedding dress online
---
---
Buy wedding dress at best bridal online store
---
buy china wholesale products on DHgate.com
---
Published: Sept. 21
The largest design in the Soviet effort to beat America to the Moon turned out to be also the most elusive for historians. Only during the celebration of the 100th birthday of its creator Vladimir Chelomei this year, did detailed information on the incredible UR-700 Version "A" design finally emerge.
During the 1960s, the prolific Soviet space designer Vladimir Chelomei led the development of the giant UR-700 rocket. It was conceived as a modular alternative to the "single-body" N1 booster, which was favored by the Soviet leadership for the politically urgent goal of landing a man on the Moon ahead of the US. However the N1 project masterminded by Sergei Korolev at the end of the 1950s, ran into numerous technical problems, not last of which, was the need to build the giant vehicle at the remote launch site in Baikonur in the midst of the Kazakh steppe and to develop a complex multi-engine propulsion system.