---

---
Site updates:
To sign up for FREE periodic E-mail notifications about new features on this site, send E-mail with word "update" in the subject line.
---
HELP WANTED!
Contributing editor
Marketer and social media expert
---
Searching photos, artwork, books, blueprints, published and unpublished articles, dissertations, memoirs and other materials and documents on the history of rocketry and space exploration from any country and any time period.
Contact Anatoly Zak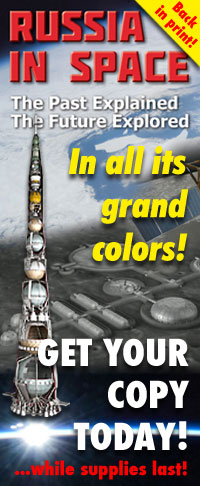 ---
PICTURE OF THE DAY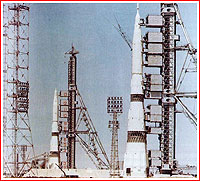 BIGGEST EXPLOSION
45 years ago, the USSR made a secret attempt to fly its giant Moon rocket.
---
NEXT IN SPACE
July 24: A Soyuz-U rocket to launch Progress M-24M (No. 424) from Baikonur to the ISS.
See more in 2014, 2015, 2016, 2017, 2018, 2019, 2020, 2021, 2022, 2023
... and beyond
---
---
---
---
---
Cheap homecoming dresses on Lilysdress.com
---
Where to buy cheap wedding dress online
---
---
Buy cheap prom dresses 2014 uk at DressFirm
---
Buy wedding dress at best bridal online store
---
---
Published: July 18; updated: July 19
Russia launched its latest version of an unmanned retrievable spacecraft with around two dozen of experiments and live organisms to be exposed to weightlessness, radiation and vacuum of space. The ball-shaped capsule of the Foton-M spacecraft will parachute back to Earth after almost two months in orbit. The Foton is a direct descendant of the Vostok spacecraft, which carried the first man into space in 1961.
The liftoff of a Soyuz-2-1a rocket from Site 31 in Baikonur took place as scheduled on July 19, 2014, at 00:50 Moscow Time (6:50 p.m. EST on Friday). The launch vehicle was carrying the 6,840-kilogram Foton-M No. 4 spacecraft (a.k.a. Foton-M4) for conducting microgravity experiments in space, including the production of semiconductors, as well as for biomedical and biological research.
Related pages: Foton project | Bion project | Soyuz-2 rocket | Site 31 in Baikonur

Other news, updates: