Soyuz rocket missions in 2017
At the beggining of the year, officials at RKTs Progress, the Soyuz rocket manufacturer, promised to fly 19 rockets from the Soyuz family, which would be two more than even during very busy 2015. In fact, in the first four months of 2017, the Soyuz was the only Russian launch vehicle in business of reaching orbit!
From the publisher: Pace of our development depends primarily on the level of support from our readers!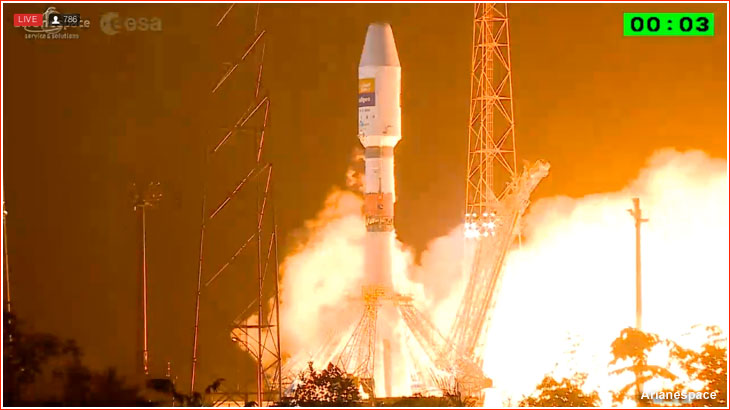 The Soyuz-ST-B/Fregat-MT rocket carrying the Hispasat-36W-1 satellite lifted off as scheduled on Jan. 27, 2017, at 22:03:34.428 p.m. local time from the ELS launch complex, a part of the Kourou launch site.
---
Feb. 22: Soyuz-U flies its last mission with Progress MS-05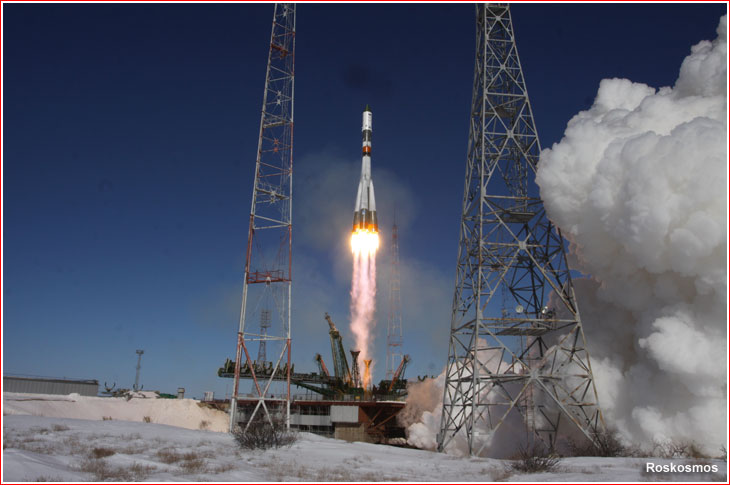 A fresh cargo ship lifted off from Baikonur Cosmodrome on Feb. 22, 2017, resuming Russian supply missions to the International Space Station, ISS, after the failed launch of Progress MS-04 on Dec. 1, 2016. In the ISS flight manifest, the Progress MS-05 spacecraft had a designation 66P denoting the 66th Russian cargo mission heading to the outpost, while in production documentation it was designated No. 435. The mission also marked the last launch of the Soyuz-U variant within the legendary Russian rocket family.
---
April 20: Soyuz MS-04 launches fresh crew to ISS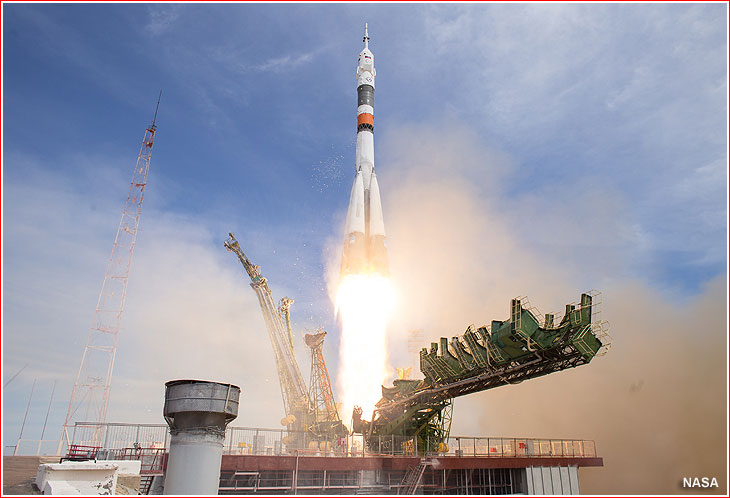 A Soyuz-FG rocket carrying the Soyuz MS-04 spacecraft lifted off as scheduled on April 20, at 10:13:43.171 Moscow Time from Pad No. 5 at Site 1 in Baikonur Cosmodrome.
---
Launches of the Soyuz rocket family in 2017:
1

Jan. 27

22:03:34.428 local time

Application / communications

-

Success

2

Feb. 22

5

Success

3

April 20

10:13:43 Moscow Time

Soyuz-FG

5

Success
---
Read much more about the history of the Russian space program in a richly illustrated, large-format glossy edition: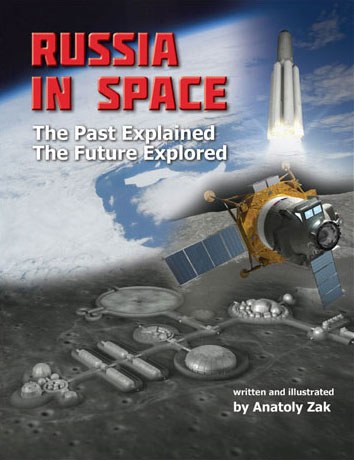 ---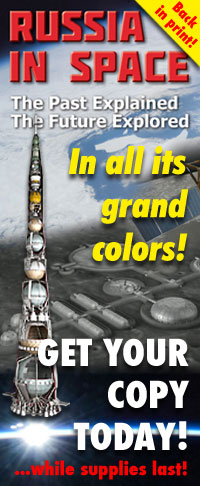 IMAGE ARCHIVE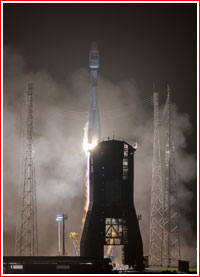 Soyuz-ST-B lifts off with Hispasat-36W-1 on Jan. 27, 2017. Click to enlarge. Credit: Arianespace
---