---
---

---

---

---

---
---

---
---
---
The Salyut era: First space stations
During the 1970s, the USSR launched a series of progressively sophisticated orbital laboratories serving as habitats for increasingly lenghty crew visits. They were preparing the foundation for permanent presence of humans in the Earth's orbit.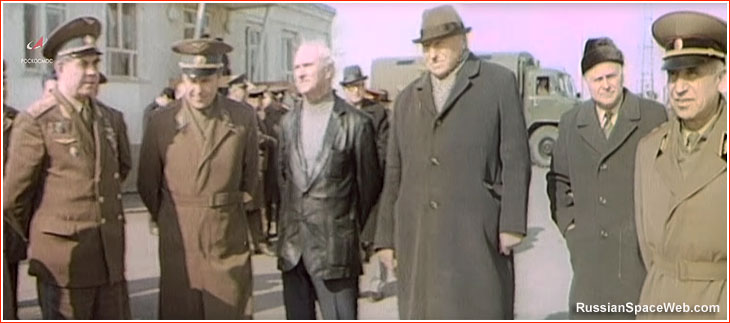 Key figures in the Soviet space program attending launch in Tyuratam in the mid 1970s (left to right): cosmonauts Georgy Beregovoy and Vladimir Shatalov, Designer General of NPO Energia Valentin Glushko, Minister of General Machine-building Sergey Afanasiev, Director of NPO Energia's ZEM experimental plant Konstantin Vachnadze and General Kerim Kerimov, the Chairman of the State Commission. Photo-collage by Anatoly Zak
---
The USSR begins enduring space station program
Faced with the loss of the Moon Race in 1969, Soviet space strategists conceived a detour of the national human space flight effort to a less expensive but what would turn out to be a lasting effort — the development of a long-term habitat in space.
Conceived, designed and assembled in merely 16 months, Salyut-1 was the product of a three-shift, no-days-off working marathon and the epitome of improvisation. Many design decisions were made right "in the field" during the actual assembly of the station, with leading engineers keeping round-the-clock vigil at the Khrunichev production plant.
Design of the first Salyut space station
The Salyut space station, identified in the industrial documentation as 17K, structurally consisted of a transfer compartment with a diameter of 2.1 meters, followed by the main work section, in turn containing a science instrument compartment, and closed up with an instrument section.
The USSR orbits its first space station
On April 19, 1971, at 04:40 Moscow Time, a three-stage UR-500K (Proton) rocket lifted off from the "Right" pad at Site 81 in Tyuratam and a few minutes later successfully delivered into orbit the first 17K space station (No. 12101). Unknown to the world, the name Zarya (sunrise) had been painted on its body, however the official Soviet media announced it as Salyut-1.
The USSR launches first space station crew
Four days after the Salyut space station entered orbit on April 19, 1971, the first crew was also on its way. After one aborted launch attempt, the Soyuz-10 transport ship lifted off with three cosmonauts in early hours of April 23, 1971, and reached the station the following day, but then ran into a string of potentially dangerous problems just inches away from its destination.
Soyuz-11 begins a fateful expedition to Salyut
On June 6, 1971, three Soviet cosmonauts, assigned to the flight at the last minute, departed Earth aboard the Soyuz-11 spacecraft for a record-breaking month-long flight aboard the Salyut space station.
On June 30, 1971, the three members of the Soyuz-11 crew lost their lives just minutes from landing when their Descent Module suddenly depressurized on its way back to Earth from the Salyut orbital laboratory.
Soviet and Russian space station launches:
Salyut-1

TsKBEM

1

Oct. 11, 1971

The first crew docked but was not able to enter the station.
Unannounced

DOS-2

TsKBEM

July 29, 1972

-

-

Did not reach the orbit due to the Proton launcher failure.
Salyut-2

TsKBM

April 3, 1973

-

May 28, 1973

Depressurized after being hit by debris from the exploded Proton upper stage.
Kosmos-557

DOS-3

TsKBEM

May 11, 1973

-

May 1973

A control system failure caused the drainage of the onboard fuel.
Salyut-3

TsKBM

June 25, 1974

1

-

-
Salyut-4

DOS-4

TsKBEM

Dec. 26, 1974

2

Feb. 3, 1977

-
Salyut-5

TsKBM

June 22, 1976

2

August 8, 1977

-
Salyut-6

DOS-5

NPO Energia

Sept. 29, 1977

16

July 28, 1982

The first crew was not able to dock with the station
Salyut-7

DOS-5-2

NPO Energia

April 19 , 1982

9

Feb. 7, 1991

-
Mir

DOS-7

NPO Energia

Feb. 20, 1986

-

Core module of the Mir space station
Zvezda

DOS-8

RKK Energia

July 12, 2000

-

In orbit

A service module for the International Space Station, ISS
---
Soviet launches related to space station projects and solo Soyuz flights in 1971-1985:
---
Salyut-1

-

-

-

Soyuz-10

7K-T

April 23, 1971

April 24, 1971

V. Shatalov,
A. Yeliseyev,
N. Rukavishnikov

Docked to Salyut-1 on April 24. Failed to open the hatch in the station

Soyuz-11

7K-T

June 6, 1971

G. Dobrovolskiy,
V. Volkov,
V. Patsaev

Docked to Salyut from June 7 to June 29. The crew is lost due to depressurization during

landing

.

Kosmos-496

7K-T

June 26, 1972

July 1, 1972

-

7K-T test flight

-

DOS-2

July 29, 1972

-

-

Did not reach the orbit due to the

Proton

launcher failure

Salyut-2

April 3, 1973

-

-

Depressurized after being hit by debris from the exploded Proton upper stage

Kosmos-557

DOS-3

May 11, 1973

-

-

Control system failure caused drainage of the onboard fuel
Kosmos-573

7K-T

June 15, 1973

June 17, 1973

-

7K-T test flight

Soyuz-12

7K-T

Sept. 27, 1973

Sept. 29, 1973

V. Lazarev,
O. Makarov

7K-T test flight

Kosmos-613

7K-T

Nov. 30, 1973

Jan. 28, 1974

-

7K-T test flight

Soyuz-13

7K-T

Dec. 18, 1973

Dec. 26, 1973

P. Klimuk,
V. Lebedev

-

Kosmos-638

7K-TM No. 71

April 3, 1974

April 13, 1974

-

Soyuz-Apollo test flight

Kosmos-656

7K-T No. 61

May 27, 1974

May 29, 1974

-

7K-T test version for the

Almaz

project

Salyut-3

June 25, 1974

-

Soyuz-14

7K-T

July 3, 1974

July 19, 1974

P. Popovich,
Y. Artyukhin

Docked to

Salyut-3

from July 5 to July 19

Kosmos-670

7K-S No. 1L

Aug. 6, 1974

Aug. 8, 1974

-

7K-S/ST (Soyuz T) test flight

Kosmos-672

7K-TM No. 72

Aug. 12, 1974

Aug. 18, 1974

-

Soyuz-Apollo test flight

Soyuz-15

7K-T

August 26, 1974

August 28, 1974

G. Sarafanov,
L. Demin

Failed to dock with

Salyut-3

due to Igla system failure

Soyuz-16

7K-TM

Dec. 2, 1974

Dec. 8, 1974

A. Filipchenko,
N. Rukavishnikov

Soyuz-Apollo test flight

Salyut-4

DOS-4

Dec. 26, 1974

-

-

-
Soyuz-17

7K-T

Jan. 11, 1975

Feb. 9, 1975

A. Gubarev,
G. Grechko

Docked to Salyut-4 from Jan. 12 to Feb. 9, 1975

Soyuz-18-1

7K-T

April 5, 1975

-

V. Lazarev,
O. Makarov

Suborbital flight due to third stage failure

Soyuz-18

7K-T

May 24, 1975

July 26, 1975

P. Klimuk,
V. Sevastyanov

Docked to Salyut-4 from May 26 to July 26.

Soyuz-19

7K-TM

July 15, 1975

July 21, 1975

A. Leonov,
V. Kubasov

Docked with Apollo July 17-19.

Kosmos-772

7K-S No. 2L

Sept. 29, 1975

Oct. 2, 1975

-

7K-S/ST (Soyuz T) test flight

Soyuz-20

7K-T

Nov. 17, 1975

Feb. 16, 1976

-

Docked to Salyut-4 from Nov. 19, 1975 to Feb. 16, 1976

Salyut-5

June 22, 1976

-

-

-
Soyuz-21

7K-T

July 6, 1976

Aug 24, 1976

B. Volunov,
V. Zholobov

Docked to

Salyut-5

from July 7 to August 24.

Soyuz-22

7K-T

Sept. 15, 1976

Sept. 23, 1976

V. Bukovsky,
V. Aksenov

Solo remote-sensing flight at 64.7-degree orbit

Soyuz-23

7K-T

Oct. 14, 1976

Oct. 16, 1976

V. Zudov,
V. Rozhdestvenskiy

Failed to dock to

Salyut-5

. Splashed down in Lake Tengiz

Kosmos-869

7K-S No. 3L

Nov. 29, 1976

Dec. 17, 1976

-

7K-S/ST (Soyuz T) test flight

Soyuz-24

7K-T

Feb. 7, 1977

Feb. 25, 1977

V. Gorbatko,
Yu. Glazkov

Docked to

Salyut-5

from Feb. 8 to Feb. 25

Kosmos-929

July 17, 1977

Aug. 16, 1977 (unmanned capsule)

-

TKS test. Deorbited Feb. 2, 1978

Salyut-6

DOS-5

Sept. 29, 1977

-

-

-
Soyuz-25

7K-T

Oct. 9, 1977

Oct. 11, 1977

V. Kovalenok,
V. Ryumin

Failed to dock to Salyut-6

Soyuz-26

7K-T

Dec. 10, 1977

Jan. 16, 1978

Y. Romanenko,
G. Grechko (landed on Soyuz-27)

Docked to Salyut-6 from Dec. 11 to Jan. 16.

Soyuz-27

7K-T

Jan. 10, 1978

March 16, 1978

V. Dzhanibekov,
O. Makarov (landed on Soyuz-26)

Docked to Salyut-6 from Jan. 11 to March 16.

Progress-1

-

Jan. 20, 1978

-

-

Docked to Salyut-6 from Jan. 22 to Feb. 6. Deorbited Feb. 8

Soyuz-28

7K-T

March 3, 1978

March 10, 1978

A. Gubarev,
V. Remek

Docked to Salyut-6 from March 3 to March 10.

Kosmos-1001

7K-ST No. 4L

April 4, 1978

April 15, 1978

-

7K-ST (Soyuz T) test flight

Soyuz-29

7K-T

June 15, 1978

Sept. 3, 1978

V. Kovalenok,
A. Ivanchekov (landed on Soyuz 31)

Docked to Salyut-6 from June 16 to Sept 3.

Soyuz-30

7K-T

June 27, 1978

July 5, 1978

P. Klimuk,
M. Germashevskiy

Docked to Salyut-6 from June 28 to July 5.

Progress-2

-

July 7, 1978

-

-

Docked to Salyut-6 from July 9 to Aug. 2. Deorbited Aug. 4

Progress-3

-

Aug. 8, 1978

-

-

Docked to Salyut-6 from Aug. 10 to Aug. 21. Deorbited Aug. 24

Soyuz-31

7K-T

Aug. 26, 1978

Nov. 2, 1978

V. Bykovskiy,
S. Yen (landed on Soyuz 29)

Docked to Salyut-6 from Aug 27 to Nov. 11. Redocked Sept. 7

Progress-4

-

Oct. 4, 1978

-

-

Docked to Salyut-6 from Oct. 6 to Oct. 24. Deorbited Oct. 26

Kosmos-1074

7K-ST No. 5L

Jna. 31, 1979

April 1, 1979

-

7K-ST (Soyuz T) test flight

Soyuz-32

7K-T

Feb. 25, 1979

June 13, 1979

V. Lyakhov,
V. Ryumin (landed on Soyuz 34)

Docked to Salyut-6 from Feb. 26 to June 13. Landed unmanned

Progress-5

-

March 12, 1979

-

-

Docked to Salyut-6 from March 14 to April 3. Deorbited April 5

Soyuz-33

7K-T

April 10, 1979

April 12, 1979

N. Rukavishnikov,
G. Ivanov

Failed to dock with Salyut-6

Progress-6

-

May 13, 1979

-

-

Docked to Salyut-6 from May 15 to June 8. Deorbited June 10

Soyuz-34

7K-T

June 6, 1979

Aug. 19, 1979

Launched unmanned

Docked to Salyut-6 from June 7 to Aug. 19. Redocked June 14

Progress-7

-

June 28, 1979

-

-

Docked to Salyut-6 from June 30 to July 18. Deorbited July 20

Soyuz T

7K-ST No. 6L

Dec. 16, 1979

March 26, 1980

-

Docked to Salyut-6 from Dec. 19 to March 24.

Progress-8

-

March 27, 1980

-

-

Docked to Salyut-6 from March 29 to April 25. Deorbited April 26

Soyuz-35

7K-T

April 9, 1980

June 3, 1980

L. Popov,
V. Ryumin (landed on Soyuz 37)

Docked to Salyut-6 from April 10 to June 3.

Progress-9

-

April 27, 1980

-

-

Docked to Salyut-6 from April 29 to May 20. Deorbited May 22

Soyuz-36

7K-T

May 26, 1980

July 31, 1980

V. Kubasov,
B. Farkash (landed on Soyuz 35)

Docked to Salyut-6 from May 27 to July 31. Redocked on June 4.

Soyuz T-2

7K-ST No. 7L

June 5, 1980

June 9, 1980

Y. Malushev,
V. Aksenov

Docked to Salyut-6 from June 6 to June 9.

Progress-10

-

June 29, 1980

-

-

Docked to Salyut-6 from July 1 to July 18. Deorbited July 19

Soyuz-37

7K-T

July 23, 1980

Oct. 11, 1980

V. Gorbatko,
Fam Tuan (landed on Soyuz 36)

Docked to Salyut-6 from July 24 to Oct. 11. (Redocked on Aug. 1)

Soyuz-38

7K-T

Sept. 18, 1980

Sept. 26, 1980

Y. Romanenko,
Tomayo Mendes

Docked to Salyut-6 from Sept. 19 to Sept. 26.

Progress-11

-

Sept. 28, 1980

-

-

Docked to Salyut-6 from Sept. 30 to Dec. 9. Deorbited Dec. 11

Soyuz T-3

7K-ST No. 8L

Nov. 27, 1980

Dec. 12, 1980

L. Kizim,
O. Makarov,
G. Strekalov

Docked to Salyut-6 from Nov. 28 to Dec. 12.

Progress-12

-

Jan. 24, 1981

-

-

Docked to Salyut-6 from Jan. 26 to March 19. Deorbited March 21

Soyuz T-4

-

March 12, 1981

May 26, 1981

V. Kovalenok,
V. Savinukh

Docked to Salyut-6 from March 13 to May 26.

Soyuz-39

7K-T

March 22, 1981

March 30, 1981

V. Dzhanibekov,
Zh. Gurragcha

Docked to Salyut-6 from March 23 to March 30.

Kosmos-1267

April 21, 1981

May 24, 1981 (unmanned capsule)

-

Docked to Salyut-7 June 19. Deorbited with Salyut-6

Soyuz-40

7K-T

May 14, 1981

May 22, 1981

L. Popov,
D. Prunariy

Docked to Salyut-6 from May 15 to May 22.

Salyut-7

DOS-5-2

April 19, 1982

-

Soyuz T-5

7K-ST

May 13, 1982

Aug. 27, 1982

A. Berezovoy,
V. Lebedev (returned on Soyuz T-7)

Docked to Salyut-7 from May 14 to Aug. 27.

Progress-13

-

May 23, 1982

-

-

Docked to Salyut-7 from May 25 to June 4. Deorbited June 6

Soyuz T-6

7K-ST

June 24, 1982

July 2, 1982

V. Dzhanibekov,
A. Ivanchenkov,
J. L. Chrétien

Docked to Salyut-7 from June 25 to July 2.

Progress-14

-

July 10, 1982

-

-

Docked to Salyut-7 from July 12 to Aug. 11. Deorbited Aug. 13

Soyuz T-7

7K-ST

Aug. 19 , 1982

Dec. 10, 1982

L. Popov,
A. Serebrov,
S. Savitskaya (landed on Soyuz T-5)

Docked to Salyut-7 from Aug. 20 to Dec. 10

Progress-15

-

Sept. 18, 1982

-

-

Docked to Salyut-7 from Sept. 20 to Oct. 14. Deorbited Oct. 16

Progress-16

-

Oct. 31, 1982

-

-

Docked to Salyut-7 from Nov. 2 to Dec. 13. Deorbited Dec. 14

Kosmos-1443

March 2, 1983

Aug. 23, 1983 (unmanned capsule)

-

Docked to Salyut-7 from March 10 Aug. 14. Deorbited Sept. 19

Soyuz T-8

7K-ST

April 20, 1983

April 22, 1983

V. Titov,
A. Serebrov,
G. Strekalov

Failed to dock to Salyut-7.

Soyuz T-9

7K-ST

June 27, 1983

Nov. 23, 1983

V. Lyakhov,
A. Aleksandrov

Docked to Salyut-7 from June 28 to Nov. 23

Progress-17

-

Aug. 17, 1983

-

-

Docked to Salyut-7 from Aug. 19 to Sept. 17. Deorbited Sept. 18

Soyuz T

7K-ST No. 16L

Sept. 26, 1983

-

V. Titov,
G. Strekalov

Progress-18

-

Oct. 20, 1983

-

-

Docked to Salyut-7 from Oct. 22 to Nov. 13. Deorbited Nov. 16

Soyuz T-10

7K-ST

Feb. 8, 1984

April 11, 1984

L. Kizim,
V. Soloviev,
O. Atkov

Docked to Salyut-7 from Feb. 9 to April 11

Progress-19

-

Feb. 20, 1984

-

-

Docked to Salyut-7 from Feb. 22 to March 31. Deorbited April 1

Soyuz T-11

-

April 3, 1984

Oct. 2, 1984

Y. Malyshev,
G. Strekalov,
R. Sharma (landed on Soyuz T-10)

Docked to Salyut-7 from April 4 to - Oct. 2 Redocked on April 13

Progress-20

-

April 15, 1984

-

-

Docked to Salyut-7 from April 17 to May 6. Deorbited May 7

Progress-21

-

May 7, 1984

-

-

Docked to Salyut-7 from May 10 to May 26. Deorbited May 26

Progress-22

-

May 28, 1984

-

-

Docked to Salyut-7 from May 30 to July 15. Deorbited July 15

Soyuz T-12

-

July 17, 1984

July 29, 1984

V. Dzhanibekov,
S. Savitskaya,
I. Volk

Docked to Salyut-7 from July 18 to July 29

Progress-23

-

Aug. 14, 1984

-

-

Docked to Salyut-7 from Aug. 16 to Aug. 26. Deorbited Aug. 28

Soyuz T-13

-

June 6, 1985

Sept. 26, 1985

V. Dzhanibekov,
V. Savinykh (landed on Soyuz T-14)

Docked to Salyut-7 from June 8 to Sept. 25

Progress-24

-

June 21, 1985

-

-

Docked to Salyut-7 from June 23 to July 15. Deorbited July 15

Kosmos-1669

-

July 16, 1985

-

-

Docked to Salyut-7 from July 18 Aug. 28. Deorbited Aug. 30

Soyuz T-14

-

Sept. 17, 1985

Nov. 21, 1985

V. Vasyutin,
G. Grechko, (landed on Soyuz T-13)
A. Volkov

Docked to Salyut-7 from Sept. 18 to Nov. 21

Kosmos-1686

Sept. 27, 1985

-

-

Docked to Salyut-7 on Oct. 2, 1985
---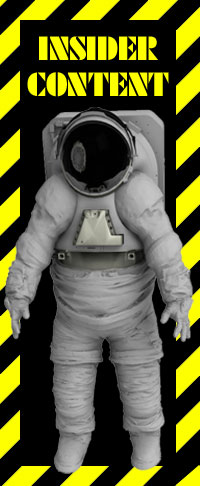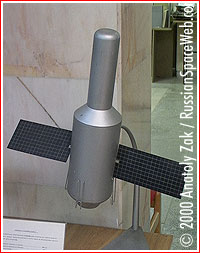 ---
---
---
---
---
---
---
---
---
---
---