---

---
Site updates:
To sign up for FREE periodic E-mail notifications about new features on this site, send E-mail with word "update" in the subject line.
---
HELP WANTED!
Contributing editor
Marketer and social media expert
---
Searching photos, artwork, books, blueprints, published and unpublished articles, dissertations, memoirs and other materials and documents on the history of rocketry and space exploration from any country and any time period.
Contact Anatoly Zak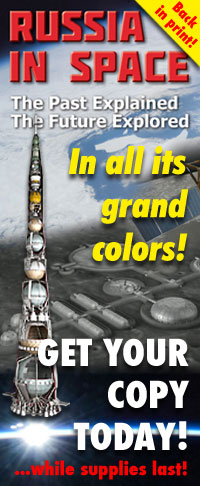 ---
PICTURE OF THE DAY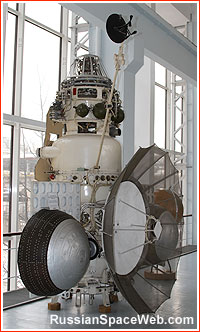 ENDURING MYSTERY
50 years ago, the USSR introduced a new series of deep-space probes with the launch of the Zond-1 mission on April 2, 1964.
---
NEXT IN SPACE
April 28: A Proton-M rocket to launch the KazSat-3 communications satellite and the Luch-5V data relay satellite.
See more in 2014, 2015, 2016, 2017, 2018, 2019, 2020, 2021, 2022, 2023
... and beyond
Published: April 16; updated: April 17
A Russian rocket launched a new-generation surveillance spacecraft Wednesday designed to give the Egyptian military a powerful "eye in the sky."
The launch of the Soyuz-U rocket took place as scheduled on April 16, 2014, at 20:20 Moscow Time (12:20 EST) from Site 31 in the Baikonur Cosmodrome in Kazakhstan.
The launch vehicle was carrying a Russian-built Egyptsat-2 satellite designed to provide high-resolution imagery for the Egyptian military and other government agencies in the country.
The spacecraft was successfully delivered into its planned orbit 520 seconds after liftoff.
The development and launch campaign for Egyptsat-2 has been conducted largely in secret. Only one visual of the operational spacecraft was released to the public by its manufacturer RKK Energia after the successful launch. Notably, in its post-launch press-release, the company avoided the use of name Egyptsat-2, instead identifying the satellite as a "spacecraft for optical-electronic observation developed for the foreign customer."
Related pages: BelKA | Sich-2 | Launch of Egyptsat-1 satellite | Russian military satellites
---
Latest news, updates: