---

---
Site updates:
To sign up for FREE periodic E-mail notifications about new features on this site, send E-mail with word "update" in the subject line.
---
HELP WANTED!
Contributing editor
Marketer and social media expert
---
Searching photos, artwork, books, blueprints, published and unpublished articles, dissertations, memoirs and other materials and documents on the history of rocketry and space exploration from any country and any time period.
Contact Anatoly Zak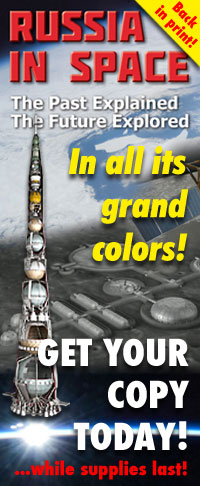 ---
PICTURE OF THE DAY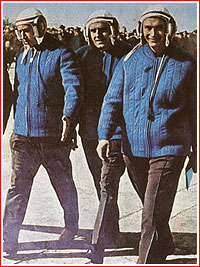 50 years ago, on October 12, 1964, the USSR continued its pioneering conquest of space orbiting the first multi-member crew onboard the Voskhod ("sunrise") spacecraft.
---
NEXT IN SPACE
Oct. 21: A Proton rocket to launch Ekspress-AM6 communications satellite for Russian Satellite Communications Company, RSCC.
See more in 2014, 2015, 2016, 2017, 2018, 2019, 2020, 2021, 2022, 2023, 2024, 2025
... and beyond
---
---
---
Buy Cheap Homecoming Dresses 2014 on JDBRIDAL.com
---
chiffon bridesmaid dresses
---
Where to buy cheap wedding dress online
---
---
Buy wedding dress at best bridal online store
---
buy china wholesale products on DHgate.com
---
Published: October 17, 2014; updated: October 20
Russia's workhorse Proton rocket will carry a new and improved version of the nation's largest indigenously built communications satellite Tuesday.
The liftoff of a Proton rocket with a Briz-M upper stage from Site 81 in Baikonur Cosmodrome is scheduled for Oct. 21, 2014, at 19:09:32 Moscow Time.
The launch vehicle will be carrying the Ekspress-AM6 communications satellite for the Russian Satellite Communications Company, RSCC.
In depth: NEW: Ekspress-2000 platform | Proton rocket home page | Proton missions in 2014 | Russian communications satellites | Ekspress satellite family