---

---
Site updates:
To sign up for FREE periodic E-mail notifications about new features on this site, send E-mail with word "update" in the subject line.
---
HELP WANTED!
Contributing editor
Marketer and social media expert
---
Searching photos, artwork, books, blueprints, published and unpublished articles, dissertations, memoirs and other materials and documents on the history of rocketry and space exploration from any country and any time period.
Contact Anatoly Zak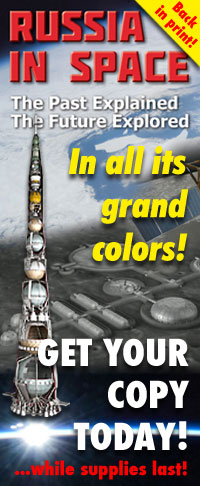 ---
PICTURE OF THE DAY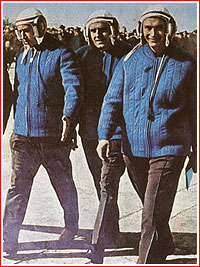 50 years ago, on October 12, 1964, the USSR continued its pioneering conquest of space orbiting the first multi-member crew onboard the Voskhod ("sunrise") spacecraft.
---
NEXT IN SPACE
Postponed from Nov. 28: A Proton rocket to launch the Astra-2G communications satellite from Baikonur.
See more in 2014, 2015, 2016, 2017, 2018, 2019, 2020, 2021, 2022, 2023, 2024, 2025
... and beyond
---
cheap wedding dresses from topswedding.com
---
---
---
Buy Cheap Homecoming Dresses 2014 on JDBRIDAL.com
---
chiffon bridesmaid dresses
---
---
---
Buy wedding dress at best bridal online store
---
buy china wholesale products on DHgate.com
---
Published: November 25
During 2014, the development of the next-generation manned spacecraft, PTK NP, was to go from the drawing board to experimental prototypes but a virtual absence of accolades in the official Russian media about development progress could spell trouble for the project.
This silence became really deafening as NASA brought a prototype of its Orion spacecraft to the launch pad in December for an unmanned test mission.
More on the subject:
PTK NP project home page | Energia-5K launch vehicle | STK launch vehicle | Russian launch vehicle development in 2010s | Russian manned space flight in 2010s | Russian space program in 2010s