---

---
Site updates:
To sign up for FREE periodic E-mail notifications about new features on this site, send E-mail with word "update" in the subject line.
---
HELP WANTED!
Contributing editor
Marketer and social media expert
---
Searching photos, artwork, books, blueprints, published and unpublished articles, dissertations, memoirs and other materials and documents on the history of rocketry and space exploration from any country and any time period.
Contact Anatoly Zak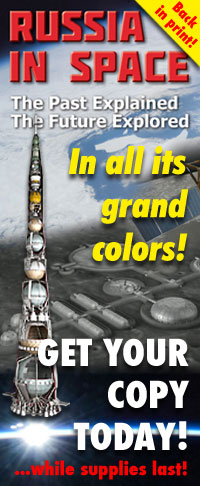 ---
PICTURE OF THE DAY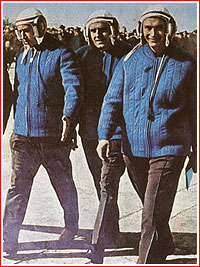 50 years ago, on October 12, 1964, the USSR continued its pioneering conquest of space orbiting the first multi-member crew onboard the Voskhod ("sunrise") spacecraft.
---
NEXT IN SPACE
Nov. 24: A Soyuz-FG rocket to launch Soyuz TMA-15M (No. 715) from Baikonur to the ISS.
See more in 2014, 2015, 2016, 2017, 2018, 2019, 2020, 2021, 2022, 2023, 2024, 2025
... and beyond
---
cheap wedding dresses from topswedding.com
---
---
---
Buy Cheap Homecoming Dresses 2014 on JDBRIDAL.com
---
chiffon bridesmaid dresses
---
---
---
Buy wedding dress at best bridal online store
---
buy china wholesale products on DHgate.com
---
Published: Nov. 21
Concluding comings and goings of crews inhabiting the International Space Station, ISS, in 2014, Soyuz TMA-15M (Production No. 715) is scheduled to deliver three members of Expedition 42 and 43 on November 24 and return them back to Earth in March 2015.
The liftoff of a Soyuz-FG rocket was scheduled for Nov. 24, 2014, at 00:01:14 Moscow Time (4:01 p.m. EST on Nov. 23) from Pad No. 6 at Site 31 in Baikonur Cosmodrome.
More on the subject: ISS home page | ISS missions | Soyuz spacecraft | Site 31 in Baikonur