---
---
Related links:
---
1986: Tale of two space stations
---
First expedition to Mir
The original piece of the Mir space station, known as the core module, blasted off from Baikonur on February 20, after a four-day delay caused by problems with a telemetry transmission device.
The first crew, including Leonid Kizim and Vladimir Soloviev followed the new station into space onboard the Soyuz T-15 spacecraft three weeks later. During their expedition, Kizim and Soloviev made a two-way trip between Mir and the soon-to-be-retiring Salyut-7 space station. The Soyuz T-15 undocked from Mir on May 5, 1986, and a day later docked at the Salyut-7-Cosmos-1686 dual complex, after a series of orbital maneuvers.
During the crew's absence on Mir, the unmanned Soyuz TM spacecraft docked at the station for a two-day orbital flight test.
After 50 days onboard Salyut-7, the crew undocked Soyuz T-15 from the station on June 25, 1986, and one day later redocked at Mir. (160)
During this unique operation, around 360 kilograms of equipment was shipped from the retiring Salyut-7 station to the brand-new Mir. (52)
Missions to Mir in 1986:
Feb. 20

2001 March 23

unmanned

March 13

July 16

Soyuz T-15

Leonid Kizim, Vladimir Soloviev

March 19

April 20

Progress-25

unmanned

April 23

June 23

Progress-26

unmanned

May 21

May 30

Soyuz TM

unmanned
---
Read much more about the history of the Russian space program in a richly illustrated, large-format glossy edition: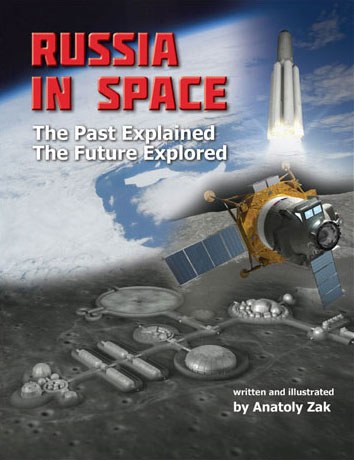 Page author: Anatoly Zak
Last update: February 18, 2016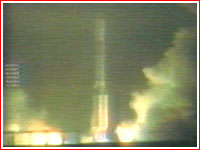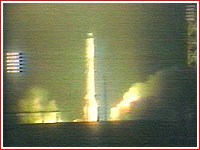 The Proton rocket lifts the core module of the Mir space station into orbit. Credit: RKK Energia
---
---
---