The 5M flight scenario: Cruising to Mars
Depending on the time of its launch, which could be in 1979, 1981 or 1984, the Soviet Mars sample return mission would have to spend between nine and 11 months in transit from the Earth's orbit to the Red Planet.
---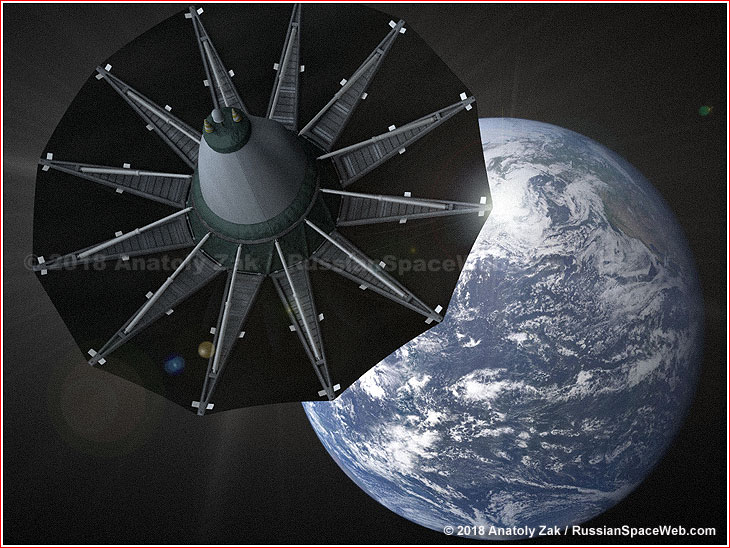 The 5M spacecraft departs Earth's orbit on its way to Mars.
From the publisher: Pace of our development depends primarily on the level of support from our readers!
According to the preliminary design of the 5M project, the Mars-sampling spacecraft would need a total increase in velocity from 3.72 to 3.77 kilometers per second to leave the Earth's orbit and head toward Mars, depending on the year of the launch.
In any case, a total of three autonomous trajectory corrections were planned on the way between the Earth and Mars to ensure accurate arrival at the Red Planet. They would deliver a total of 115 meters per second in velocity change.
Around 30 days before approaching Mars, all batteries of the trajectory module, TB, the landing platform and the return vehicle had to be fully charged.
Around 55,000 kilometers from Mars, the 5M spacecraft was to activate its autonomous navigation system in order to make the trajectory measurements necessary for the autonomous trajectory correction ensuring precise entry into the atmosphere of Mars. Once the maneuver was completed, the trajectory module, TB, and the landing module, PB, would separate from each other.
Around 45 minutes after the separation, the TB module would conduct another maneuver delivering around 200 meters per second to enter a Mars flyby trajectory, missing the surface by around 2,500 kilometers. During that period for around 38 minutes, the TB module would relay the telemetry data from the lander back to mission control on Earth, as the lander conducted reentry and landing on Mars.
If the 5M mission was launched in the fall of 1979, the lander would reach Mars between Sept. 17 and 24, 1980. A launch at the end of 1981 would result in the Mars arrival between Oct. 6 and 12, 1982. In case of a January 1984 launch, the Mars landing would take place between Oct. 24 and 30, 1984.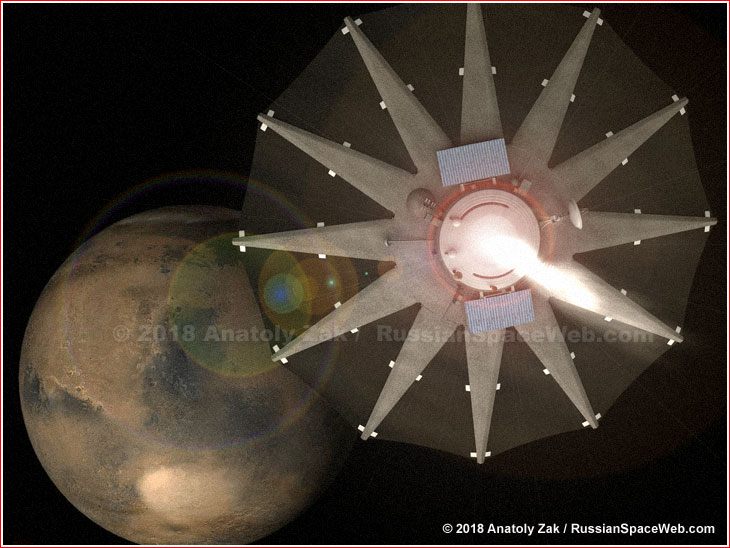 The 5M spacecraft conducts orbit correction upon its approach to Mars.
---
Velocity specifications of the Earth-Mars-Earth trajectory of the 5M mission with three launch windows in 1979, 1981 and 1984:
Velocity (delta V) for Earth departure

3.72 kilometers per second

3.72 kilometers per second

3.77 kilometers per second

Velocity for separation of the Trajectory Section, TB, (cruise stage)

200 meters per second

200 meters per second

200 meters per second

Total velocity for the Earth-Mars trajectory corrections

115 meters per second

115 meters per second

115 meters per second

Mars atmosphere entry velocity

5.75 kilometers per second

6.00 kilometers per second

6.40 kilometers per second

Total velocity change for Mars orbit corrections

150 meters per second

150 meters per second

150 meters per second

Velocity for Mars orbit escape (500-kilometer; 12-hour period)

1,030 kilometers per second

0.985 kilometers per second

1,030 kilometers per second

Total velocity for the Mars-Earth trajectory corrections

100 meters per second

100 meters per second

100 meters per second

Velocity for entry into the Earth's atmosphere

12.35 kilometers per second

12.57 kilometers per second

12.10 kilometers per second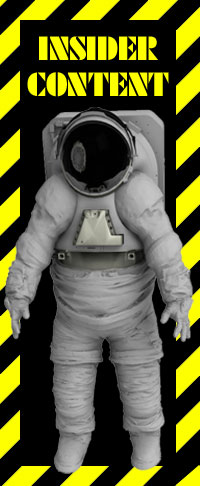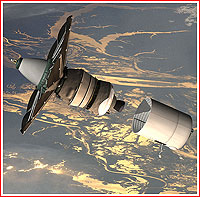 The 5M spacecraft drops its rendezvous system ahead of the upcoming second maneuver to escape Earth's orbit in a direction of Mars. Click to enlarge. Copyright © 2018 Anatoly Zak
---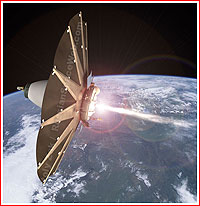 The 5M spacecraft departs Earth's orbit. Click to enlarge. Copyright © 2018 Anatoly Zak
---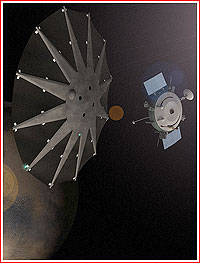 The trajectory module, TB, separates from the 5M spacecraft upon its approach to Mars. Click to enlarge. Copyright © 2018 Anatoly Zak
---