The Progress-MS cargo ship series
The latest upgrade of the veteran Russian space freighter and tanker was designated Progress-MS, known inside the industry as Article 11F615A61. It was launched for the first time on December 21, 2015.
---
Progress MS spacecraft
From the publisher: Pace of our development depends primarily on the level of support from our readers!
Upgrading Progress
The MS version of Progress became the latest step in the long process of incremental transition to digital avionics onboard Progress and Soyuz spacecraft.
The MS version features an upgraded Kurs-A rendezvous system designated Kurs-NA. Among the exterior components of the Kurs system, the new AO-753A antenna replaced the 2AO-VKA antenna and three AKR-VKA antennas. However a pair of previous-generation 2ASF-M-VKA antennas have been retained. The Kurs-NA promised to improve the reliability and safety of the docking process.
The new flight control system, SUD, onboard Progress-MS, which previously had to rely on ground stations for measuring orbital parameters of the vehicle, was upgraded to take advantage of the GLONASS navigation satellites for the first time. It would allow autonomous trajectory measurements by the ship's computers.
New antennas of the EKTS radio-command system, which replaced an older Kvant-B system, enable ship's real-time contact with mission control via Luch-5 data-relay satellites, expanding the communications range beyond the direct view of Russian ground stations. Using all three available Luch satellites, the transport ship can maintain communications with ground control 83 percent of the time each day, RKK Energia said. Despite availability of relay satellites, direct communications from ground stations would still be used to send commands onboard the spacecraft and receive telemetry. The ship's onboard computers were also pre-programmed to boost its orbit in case of loss of communications with mission control to guarantee at least 12 days in orbit before reentry.
A new digital television system, which replaced an older Klest analog TV, allows transmission between the transport ship and the space station via onboard radio channels.
The new digital backup control unit, BURK, developed at RKK Energia, replaced old avionics on all spacecraft of the MS series.
Progress-MS also received enhanced meteoroid shielding; the new LED-based lighting system, SFOK; upgraded angular velocity sensors, BDUS-3A; while the ship's docking port was equipped with a backup electric driving mechanism.
According to RKK Energia, most of the technical solutions incorporated in the design of the Progress-MS will be also used in the development of the next-generation transport ship, PTK NP.
New launching platform
Beginning with the third cargo ship in the MS series (No. 433), each Progress-MS spacecraft was expected to carry up to four containers for launching up to 24 small satellites known as CubeSats. Each mini-spacecraft was to have a size of 10 centimeters.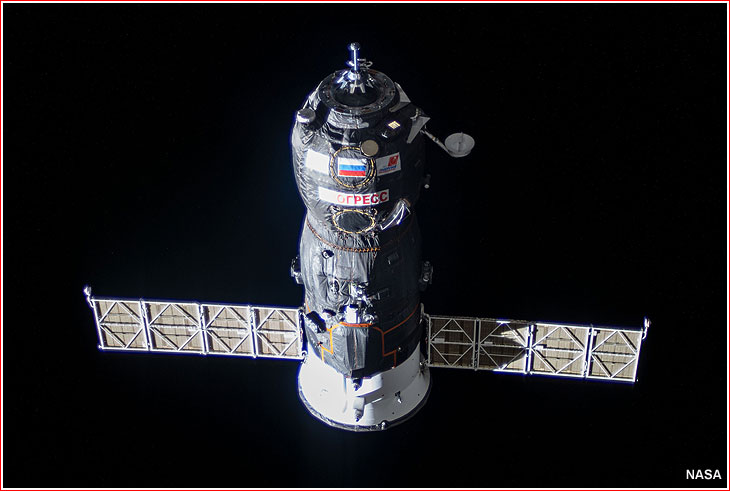 Progress MS-15 approaches the ISS in July 2020.
---
A complete list of launches within the Progress MS series (11F615A61):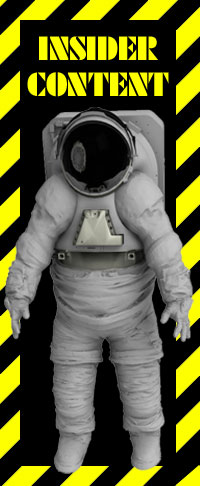 ---