Mir operations in 1999
---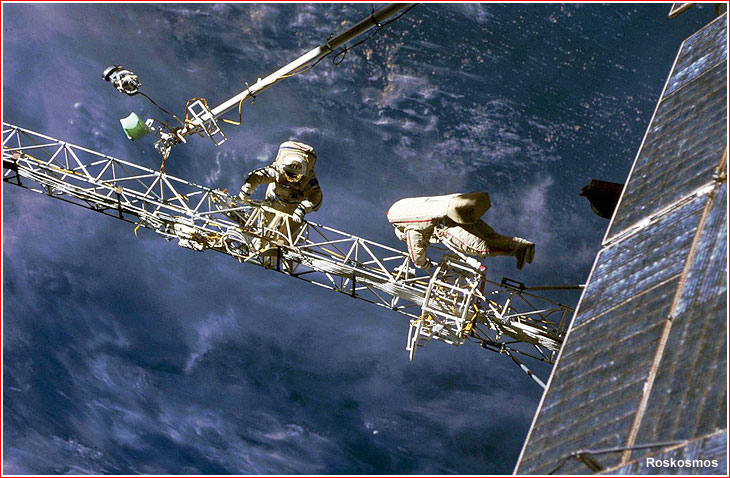 Viktor Afanasiev and Jean-Pierre Haignere conduct spacewalk outside Mir on April 16, 1999.
---
Summary of Mir missions in 1999:
Feb. 20

Aug. 28

Soyuz TM-29

April 2

July 17

Progress M-41

unmanned

July 16

Progress M-42

unmanned
---
---
In August 1999, RKK Energia had to suspend crew operations aboard Mir for the first time in a decade, due to lack of government funding. At the time, the company's efforts to raise private funds to continue the mission have failed.