Proton launches Turksat-4A in its first mission of 2014
Russia's commercial workhorse rocket successfully opened this year's space deliveries with the launch of a Turkish communications satellite.
Previous Proton mission: Ekspress-AM5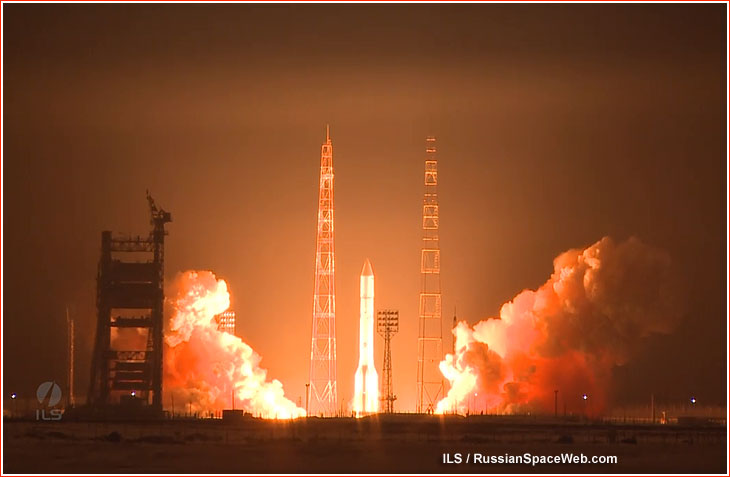 Above: Proton lifts off with Turksat-4A satellite. Credit: ILS
---
Flight profile
A Proton-M/Briz-M launch vehicle lifted off from Baikonur Cosmodrome's Pad 24 at Site 81 on February 15, 2014, at 01:09:03 Moscow Time (4:09 p.m. EST on February 14). The rocket is carrying the 4,850-kilogram Turksat-4A communications satellite.
The first, second and third stages of the launch vehicle was to use a standard ascent profile to place the payload section including Briz-M upper stage and the Turksat-4A satellite into a sub-orbital trajectory. Briz-M will then perform five engine firings to advance the orbital unit first to a circular parking orbit, then to an intermediate orbit, followed by a transfer orbit, and, finally, to a geostationary transfer orbit. Separation of the Turksat-4A satellite is scheduled to occur approximately 9 hours, 13 minutes after liftoff at a 9,673 by 35,786-kilometer orbit with an inclination 12.7 degrees toward the Equator. The satellite will later use its own propulsion system to enter a geostationary orbit 36,000 kilometers above the Equator.
The spacecraft
The development of Turksat-4 satellites was delegated to Mitsubishi Electric Corporation, MELCO, of Tokyo, Japan. The spacecraft was based on the company's standard DS2000 comsat platform. Early reports quoted the mass of the satellite at 3,800 kilograms and its expected operational time in orbit as 15 years. In 2014, official descriptions of the satellite included "expected on-orbit maneuver life" of 30 years.
The spacecraft was designed to provide telecommunication and direct TV broadcasting services throughout Turkey, as well as in Europe, Central Asia, the Middle East and Africa, covering an area from western China to eastern England. Turksat AS satellite operator was to use Turksat-4A at its core 42 degrees East longitude orbital position. Turksat-4A would include Ku-band transponders for television broadcasting, and an undisclosed number of C- and Ka-band channels. In 2014, a total of 36 transponders were listed onboard the satellite.
Mission history
The agreement for the launch of Turksat-4 satellite on Proton was announced on April 5, 2011. In August 2013, the mission was still possible in the last week of December 2013, however by October of that year it was postponed until 2014.
APPENDIX
Turksat-4A mission profile on Feb. 15, 2014: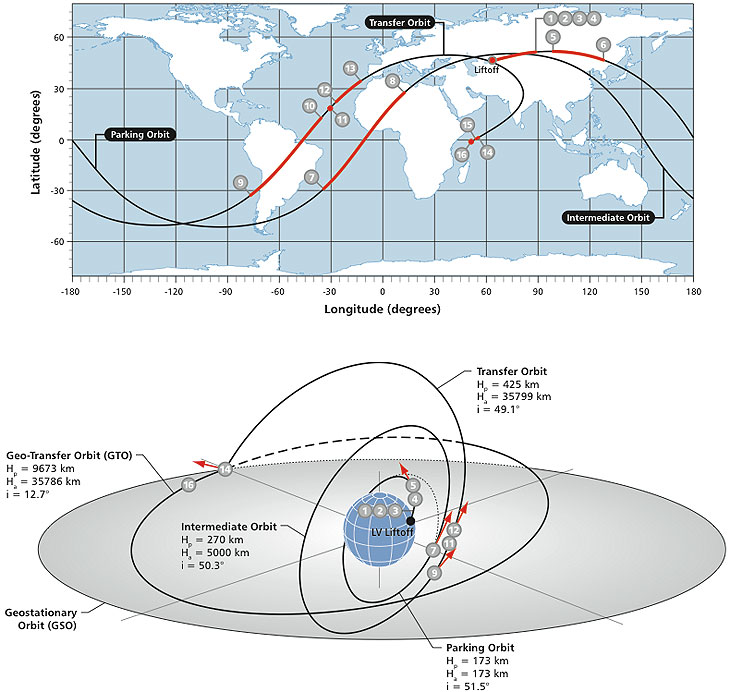 | - | Event | Moscow time | EST | Scheduled elapsed time | Factual elapsed time | Deviation |
| --- | --- | --- | --- | --- | --- | --- |
| - | Liftoff | 01:09:03 | 4:09 p.m.* | 0 | - | - |
| 1 | | - | - | 00:02:00 | 120 seconds | 0 |
| 2 | | - | - | 00:05:27 | 328 seconds | -1 second |
| 3 | Payload fairing separation | - | - | 00:05:47 | 345 seconds | 1 second |
| 4 | | 01:18 | 4:18 p.m.* | 00:09:42 | 582 seconds | 0 |
| 5 | | - | - | 00:11:16 | 706 seconds | 0 |
| 6 | Briz-M firing 1 ends | - | - | 00:15:47 | 966 seconds | -7 seconds |
| 7 | Briz-M firing 2 starts | - | - | 01:07:33 | 4,053 seconds | 0 |
| 8 | Briz-M firing 2 ends | - | - | 01:25:17 | 5,100 seconds | -19 seconds |
| 9 | Briz-M firing 3 starts | - | - | 03:28:12 | 12,510 seconds | 0 |
| 10 | Briz-M firing 3 ends | - | - | 03:39:42 | 13,380 seconds | -9 seconds |
| 11 | Briz-M jettisons its external tank | - | - | 03:40:32 | 13,430 seconds | -9 seconds |
| 12 | Briz-M firing 4 starts | - | - | 03:41:59 | 13,526 seconds | 0 |
| 13 | Briz-M firing 4 ends | - | - | 03:47:52 | 13,700 seconds | -4 seconds |
| 14 | Briz-M firing 5 starts | - | - | 08:53:08 | 31,895 seconds | 0 |
| 15 | Briz-M firing 5 ends | - | - | 08:59:24 | 32,438 seconds | -5 seconds |
| 16 | Spacecraft separation | - | - | 09:12:00 | 33,161 seconds | -19 seconds |
---
*February 14
Read (and see) much more about these and many other space developments in Russia
in a richly illustrated, large-format glossy edition:
The Past Explained, the Future Explored
Next Proton mission: Ekspress-AT1, Ekspress-AT2
---
Page author: Anatoly Zak; last update: March 16, 2014
All rights reserved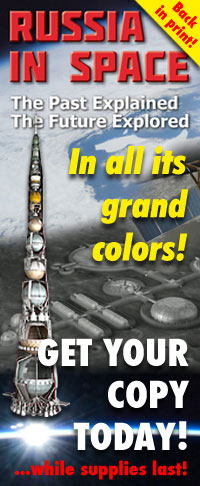 ---
MEDIA ARCHIVE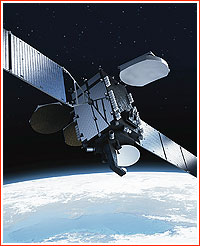 An artist rendering of Turksat-4A satellite. Credit: ILS
---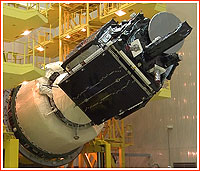 Turksat-4A satellite integrated with the Briz-M upper stage. Click to enlarge. Credit: ILS
---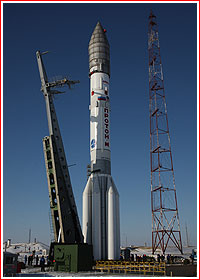 A Proton-M rocket with Turksat-4A satellite shortly after its rollout to the launch pad on Feb. 11, 2014. Credit: GKNPTs Khrunichev
---