---
---
Gagarin Cosmonaut Training Center
in Star City
Originated as a secret Air Force facility, Gagarin Cosmonaut Training Center has become Russia's only "school of cosmonauts" and one of the most enduring symbols of the nation's quest beyond Earth. Cleverly hidden in the evergreen woods northeast of Moscow, just meters away from a quiet Tsiolkovskaya railroad station on the Yaroslavl Railroad, the center was identified in the Soviet press as Zvezdny Gorodok, translated as Star City or Starry Town. Of course, it would be foolish to try to find "Star City" on Soviet maps...
---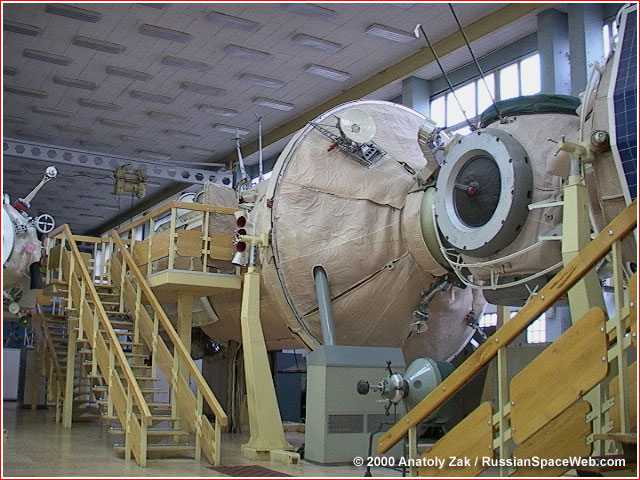 Origin of Star City
A birth of the manned space flight program in the USSR at the end of the 1950s required the creation of a specialized cosmonaut training facility.
At the time, a special Air Force commission led by military physician Evgeny Karpov selected more than 200 fighter pilots suitable for further examination. In 1959, this group went through rigorous medical checkups at Central Research Military Aviation Hospital, TsVNIAG, in Moscow. Selected 20 people made up the first group of Soviet cosmonauts. Initially, the group was housed at Frunze Central Airfield in Moscow, conveniently located near Zhukovskiy Air Force Engineering Academy and Central Sports Club of the Soviet Army. Nikolai Kamanin, a legendary Soviet Pilot and Polar Explorer was appointed a head of training for future cosmonauts.
In the meantime, a special commission, chaired by Kamanin, was searching for a site for the permanent Cosmonaut Training Center, or TsPK. The goal was to find a site close enough to key centers of the Soviet space industry around Moscow, but, at the same time isolated from the urban life. The chosen location lay 40 kilometers from Moscow, near Chkalovskaya train station on the Yaroslav Railroad. (71) A nearby airfield served as a major hub for some key government aircraft units.
The official decision creating Cosmonaut Training Center, TsPK, was signed on January 11, 1960. (203) Future cosmonauts and their family members moved in the new facility at the beginning of June 1960. (71)
The site consisted of two parts, the training facility itself, which was known as TsPK and a small residential area for the military and civilian personnel serving the facility, as well as cosmonauts and their families. In the early years of the center most of the cosmonaut training would take place at the industrial sites developing hardware for the manned space program. (The OKB-1, the main system integrator of the Vostok spacecraft, was located only dozen of kilometers west along the Yaroslavl Railroad.) Eventually, the new training center acquired hardware developed specifically for training purposes.
Oasis of Socialism
At the height of the Cold War, the Star City was the favorite showcase of the Soviet propaganda -- an advanced and optimistic facade of the Soviet state. However, most ordinary Russians had vague idea about its location and even those who did would be met by a well guarded gates and a fence. Those who managed to get through on jobs or a rare state-organized "excursion" told stories about cosmonauts living in luxury apartment buildings and their wives shopping in stores, which looked like a dream to an ordinary Soviet housewife, exhausted by fruitless search for a decent piece of sausage or children' socks. Some cynical Russians joked that a happy Socialist society, which the Communist Party promised the Soviet people, was finally built ... in one single town.
With the disintegration of the USSR, the Star City had faced many of the problems that the rest of Russia struggled with for decades -- lack of government funds for infrastructure development and repair, as well as new challenges of transition to a free-market economy.
Local stores lost their exclusive government suppliers and switched to market prices. Even cosmonauts seemed to look for new ways to complement their government pensions -- some asking $250 per interview from visiting foreign journalists. In the meantime, a row of brand-new cottages, which looked like they were transplanted from New Jersey, sprung up in the cozy corner of the town to house NASA astronauts and officials deployed in Star City to support Shuttle-Mir and ISS programs.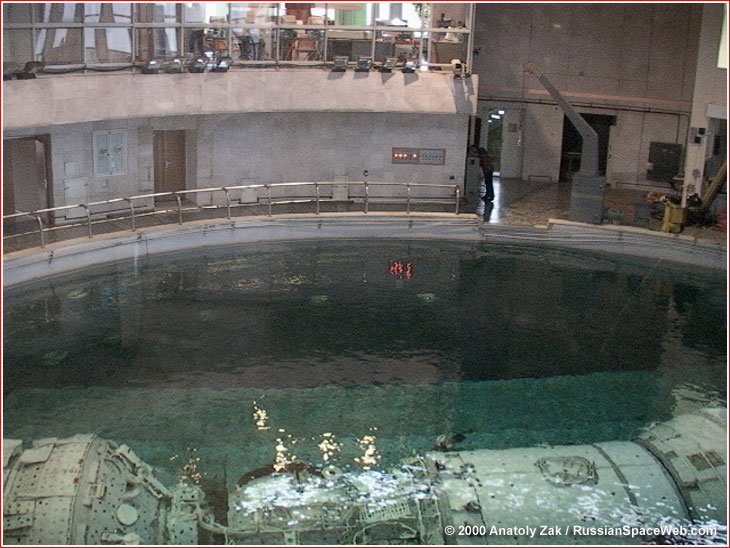 By the turn of the 21st century, Russian Air Force apparently long lost interest in human space flight and finally managed to dump responsibility for the management and funding of Star City onto the Russian space agency, Roskosmos. All formal transfer procedures were to be completed by July 1, 2009. Out of 1,100 military training personnel, who were employed at the center, only 320 were expected to remain, as a result of a compromise reached between the Air Force and Roskosmos. The town would still remain a closed territory to outsiders. (325) On March 30, 2009, a former cosmonaut from RKK Energia design bureau, Sergei Krikalev became the new head of the Gagarin training center.
The transfer of the center from military to civilian control was accompanied by thinly veiled bickering between Roskosmos and the Ministry of Defense. There was apparently so much bad blood between these two federal organizations, that military officials reportedly refused to approve routine post-flight honors to the Roskosmos' cosmonaut Maksim Suraev, who returned from orbit in March 2010.
After a protracted battle, on Dec. 7, 2010, the head of Roskosmos Anatoly Perminov signed an order No. 197, officially merging military and two civilian groups of cosmonauts from RKK Energia design bureau and IMBP space medicine institute and into a single unit. The unified group of cosmonauts had to be officially formed before Jan. 1, 2011.
By 2012, Russian media reported 2,000 people working for the Cosmonaut Training Center with 600 people at positions qualified as "critical" for the readiness of the facility. In the effort to retain those specialists, leadership at Roskosmos requested 300 million rubles of extra funds to cover increased wages. However the issue remained open as of March 2012.
Non-cosmonaut appointed to lead Star City
In April 2014, a former cosmonaut Yuri Lonchakov was appointed the head of the Gagarin training center, however, very soon, his personality apparently became a cause of discontent and even resignations among active Russian cosmonauts. After personal conflicts between Lonchakov and his subordinates had spilled into the Russian press, Roskosmos had to act. On Nov. 24, 2017, Director General of Roskosmos Igor Komarov presented a new head of the center Pavel Vlasov. Although for the first time since 1972, a non-cosmonaut had taken the lead at the facility, Vlasov brought tremendous experience as an aviation specialist, including five years as the Director General at Gromov Flight Research Institute, LII, an organization with a long history of contributions into aviation and space technology.
---
Simulation facilities of the Gagarin Cosmonaut Training Center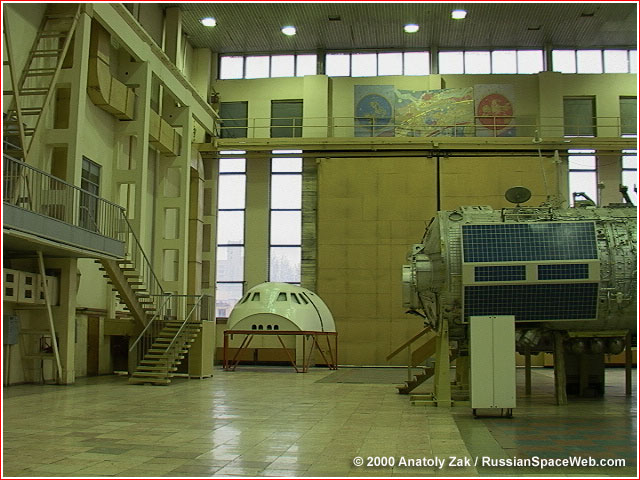 Full-size mockups of all major spacecraft developed in the former USSR, from Soyuz to Buran from TKS to Mir and ISS, were coexisting or replacing each other inside the main hall of the center.
A water pool used imitating weightlessness was used for EVA (spacewalk) training. In 1980, it was replaced with a larger hydro-laboratory capable of accommodating a 20-ton space station module. The pool has a depth of 12 meters, diameter 23 meters and volume of 5,000 cubic meters.
Aircraft for imitating weightlessness, including MIG-15 UTI, Tu-104 and later IL-76 MDK, with internal volume of 400 cubical meters.
Two centrifuges, large TsF-18 and smaller TsF-7, designed to imitate G-forces during the rocket liftoff. TsF-18
A planetarium developed in East Germany, capable of projecting as many as 9,000 stars.
| | | |
| --- | --- | --- |
| 1 | Evgeny Karpov | 1960-1963 |
| 2 | Mikhail Odintsov | 1963 |
| 3 | Nikolai Kuznetsov | 1963-1972 |
| 4 | Georgy Beregovoi | 1972-1987 |
| 5 | Vladimir Shatalov | 1987-1991 |
| 6 | Peotr Klimuk | 1991-2001 |
| 7 | Vasily Tsibliev | 2001-2009 |
| 8 | Sergei Krikalev | 2009-2014 |
| 9 | Yuri Lonchakov | 2014-2017 |
| 10 | Pavel Vlasov | 2017-2021 |
| 11 | Maksim Kharlamov | 2021- |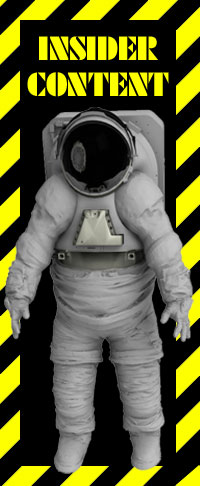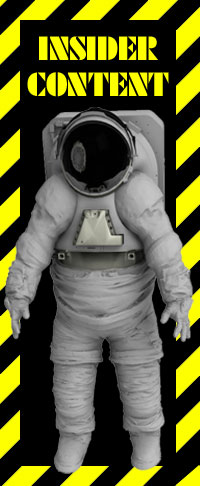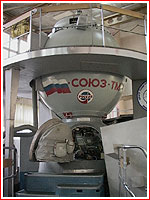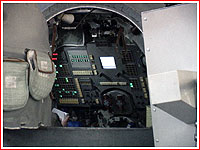 ---
---
---
---
---
---
---
---
---
---
---
---
---
---
---
---
---
---