---
---
Related pages:
---
Searching for details:
The author of this page will appreciate comments, corrections and imagery related to the subject. Please contact Anatoly Zak.
Russian-Ukrainian Dnepr to fly in the midst of political crisis
As Russia and Ukraine are locked in the most serious political crisis and the military confrontation since the end of the USSR, specialists from both sides launched a converted Soviet ballistic missile originally built in Ukraine.
Previous chapter: The 19th mission of the Dnepr rocket
The liftoff of the 20th Dnepr rocket, took place as scheduled on June 19, 2014, at 23:11:11 Moscow Summer Time (3:11 p.m. EST) from an underground silo facility No. 370/13 in the Dombarosvsky ICBM deployment area in southern Russia.
The rocket carried the KazEOSat-2 (DZZ-MRES) remote-sensing satellite for the imaging of the Earth surface, which was built by the European consortium Airbus Defense and Space for the government of Kazakhstan and a cluster of 36 secondary payloads for customers from 17 countries, including Deimos-2, Hodoyoshi-3, Hodoyoshi-4, BugSat-1, SaudiSat-4, AprizeSat-9, AprizeSat-10, UniSat-6, Tigrisat, AeroCube 6, ANTELSAT, Lemur-1, BRITE-CA 1, BRITE-CA 2, NanosatC-Br1, Duchifat-1, Perseus-M1, Perseus-M2, QB50P1, QB50P, Tablesat-Avrora, 11 satellites Flock-1c, POPSAT-HIP 1, PACE, PolyITAN, DTUSat-2.
Flight profile
Following the blastoff from its launch silo, the Dnepr headed south to enter an orbit with an inclination 97.9 degrees toward the Equator. After separation of two lower stages of the launch vehicle, the payload section turned 180 degrees and continued its ascent with the help of low-thrust engines. The top section of the payload fairing then separated allowing payloads to be released from the back side of the carrier vehicle one after another around every two seconds, while the third stage continued the powered flight between 950th and 972nd seconds of the flight.
Release sequence in the 20th Dnepr mission:
| | |
| --- | --- |
| Satellite | Time from launch |
| BugSat-1 | 950 seconds |
| Tablesat-Avrora | 952 seconds |
| Deimos-2 | 954 seconds |
| A platform and five QuadPack carriers | 956 seconds |
| KazEOSat-2 | 958 seconds |
| Hodoyoshi-4 | 960 seconds |
| | |
| | |
| | |
| | |
| | |
| | |
| | |
---
Payloads in Dnepr's 20th mission:
Satellite

Mass

Mission

Owner, other info

KazEOSat-2 (DZZ-MRES)

177 kilograms

Remote-sensing

Government of Kazakhstan

Deimos-2

300 kilograms

Remote-sensing

Spain, Elecnor-Deimos

SaudiSat-4

100 kilograms

Science

Saudi Arabia

Hodoyoshi-3

58 kilograms

Remote-sensing

Japan

Hodoyoshi-4

64 kilograms

Remote-sensing

Japan

Tablesat-Avrora

25 kilograms

Remote-sensing

Russia, Sputniks

Argentina, Satellogic S.A.

UniSat-6*

26 kilograms

Experimental

University of Rome, La Sapienza, Italy

Tigrisat
Lemur 1
ANTELSAT
AeroCube6

Sapienza University of Rome with Iraki students.

NanoSatisfi Inc.
Uruguay
Aerospace Corporation

QB50P1
QB50P2
NanosatC-Br1
DTUSat-2
POPSAT-HIP 1
PACE
Duchifat-1

Belgium
Belgium
Brazil
Denmark
Singapore
Belgium, Taiwan
Israel

PolyITAN
Flock-1c (1)
Flock-1c (2)
Flock-1c (3)

Flock-1c (4)
Flock-1c (5)
Flock-1c (6)
Flock-1c (7)

Flock-1c (8)
Flock-1c (9)
Flock-1c (10)
Flock-1c (11)
---
*Payloads designed to deploy other satellites which are marked with bullet points.
From the publisher: Please help to keep this site open and current! The pace of our development depends primarily on the level of support from our readers.
Next chapter: Dombarovsky site
Page author: Anatoly Zak; Last update: June 19, 2014
All rights reserved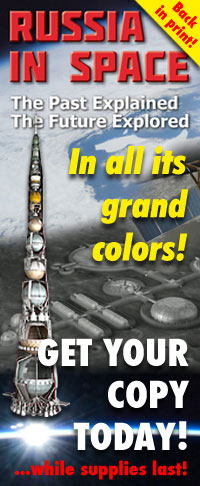 PICTURE GALLERY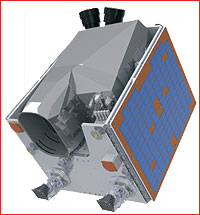 KazEOSat-2 (DZZ-MRES) will serve as a main payload during Dnepr's 20th mission. Credit: Kosmotras
---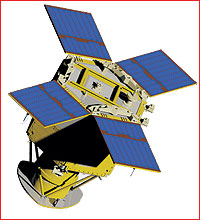 Deimos-2 satellite. Credit: Kosmotras
---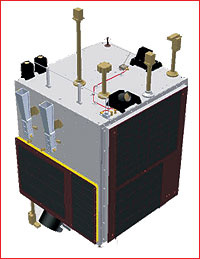 SaudiSat-4. Credit: Kosmotras
---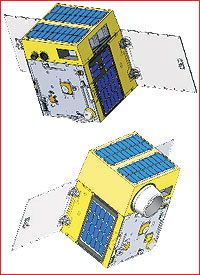 Hodoyoshi-3 and 4 satellites. Credit: Kosmotras
---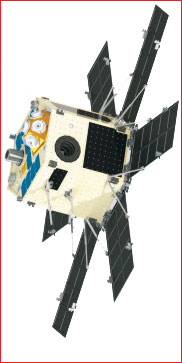 Tablesat-Avrora. Credit: Kosmotras
---