---
---
---
Vladimir Chelomei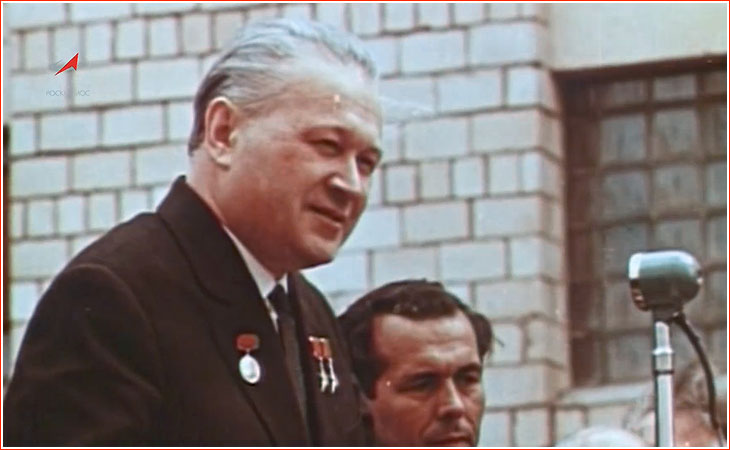 Vladimir Nikolaevich Chelomei was born on June 30, 1914, in a teacher's family in the small town of Sedletse, Poland. From the age of 12, Vladimir lived in Kiev, Ukraine, where he entered an automobile technical school and later the Kiev Aviation Institute.
During his sophomore year, he had already published his research in the institute's series. He graduated in 1937. It is known that Chelomei stood out in 1936, when during his internship at an Aviation Plant in Zaporozhie, he proposed an untraditional solution to the problem of mechanical failures in one of plane engines.
In 1939, Chelomei successfully defended the Soviet equivalent of the Master's Degree and, in 1940, he was admitted to a prestigious "Stalin's" doctoral program, along with only 50 other applicants. (49)
In 1941, after working as an instructor at his alma mater, Chelomei got a job at the Baranov Central Institute of Aviation Motor Building (TsIAM) in Moscow. Chelomei's main interest were pulsating jet engines and related dynamics problems.
In 1942, Chelomei met the chief of the department of the Aviation Ministry Volikov, whom Chelomei promised to help with the dissertation. In return, Volikov assigned a separate department to Chelomei, with an entrance reportedly embellished with a sign reading"Professor V.N. Chelomei." The department included two more people, who soon produced Chelomei's pulsating engine. The engine was tested in Moscow's Lefortovo district, where it scared residents with its roar, resembling artillery fire. To Chelomei's disappointment, the engine produced insufficient thrust.
Building cruise missiles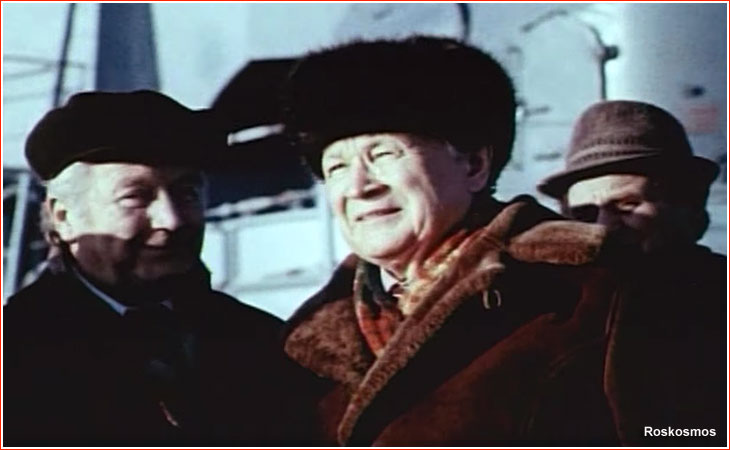 In 1944, the remnants of a German V-1 shot down in London, which employed similar engines to those Chelomei worked on, arrived to Moscow courtesy British allies. On June 14, 1944, Minister of Aviation Industry Shakhurin and Marshal of Artillery Novikov accompanied Chelomei to the Kremlin for a meeting with Malenkov, Stalin's Deputy responsible for the aviation industry. Malenkov asked Chelomei about the possibility of duplicating the German weapon. Chelomei replied with an impressive speech, advocating the enormous potential of this kind of technology.
Yaroslav Golovanov quoted Chelomei (18) as saying that two days after meeting with Malenkov, he had a 100-person strong collective formed within TsIAM and designated Department 6.
On September 17, 1944, (according to another source -- on September 19 (29)), Chelomei was appointed a chief designer of the aviation plant No. 51, which until that time had been a part of the production facilities of late Nikolai Polikarpov, a renowned airplane designer.
By the end of 1944, Chelomei has reproduced the German engine and by mid-1945 he had designed a similar cruise missile, which apparently was never mass-produced. Like Korolev, Chelomei made a trip to Germany searching for related technology.
Later, Chelomei proposed the Soviet Air Force new versions of his cruise missiles -- 10X, 14X and 16X -- designed for launch in midair from long-range bombers like PE-8 and TU-4. Ground based and navy versions of the same cruise missiles, known as 10XN and 10XM, were also under development.
All projects faced enormous problems with flight control systems, which took years to solve. By 1953, the Air Force had grown skeptical of such weapons. (27)
By that time, Artem Mikoyan, the chief-designer of Soviet MIG fighter jets, who employed Sergei Beriya, the son of Stalin's security chief, proposed a competing project of the cruise missile. As a result, in February 1953, just weeks before his death, Joseph Stalin signed a decree, making Plant No. 51 a branch of Mikoyan's OKB-155.
Chelomei lost his position as chief designer and was left with his professorship at Moscow High Technical School (MVTU).
New beginning
The death of Stalin on March 1, 1953, essentially brought Malenkov to power in the USSR. He remembered the young designer, and apparently helped him rebuild his collective. On June 9, 1954, Ministry of Aviation Industry, MAP, issued a decree, creating Special Design Group (SKG-10), which was based at Plant No. 500 in the town of Tushino, near Moscow.
Chelomei started promoting his winged missiles for Navy use, particularly for submarines. The project of the missile, designated P-5, featured folding wings, which would deploy automatically after leaving the launch container.
During the summer of 1955, Chelomei got a phone call from the president of the Academy of Sciences, Mastislav Keldysh, who informed him that the decision had been made to build a new enterprise for the realization of Chelomei's proposals on submarine-launched cruise missiles.
On July 19 and Aug. 8, 1955, government decrees reorganized SKG-10 into Union Experimental Design Bureau No. 52, or shortly OKB-52.
The new organization, based in the town of Reutov, just southeast of Moscow, initially occupied a single brick building, known to the residents as the "drunken plant." Chelomei had to survive harsh competition for place for his missiles on board of Soviet submarines: the experienced aviation designers Mikoyan, Iluyshin and Beriev proposed alternative designs. Nevertheless, Chelomei's P-5 cruise missile eventually won.
That was the beginning of Chelomei's personal ascent as well as that of his OKB-52, which culminated during Khrushchev's years.
Chelomei's organization led the development of several generations of long-range cruise missiles, including P-5D, P-7, P-6, Ametist, Malakhit, Bazalt, Granit, Vulkan and Meteorit.
Into space
In 1959, Chelomei also entered ballistic missile and space fields. On May 10, 1960, Chelomei made a presentation to Khrushchev on a wide array of space projects and two days later the Soviet leader gave his blessing to Chelomei to prepare a draft of a government decree on his future space activities.
He then led the development of the UR-200 and UR-100 ICBMs and UR-500/Proton launch vehicle.
While he competed successfully with both Korolev and Yangel, his adverse relationship with Dmitri Ustinov, the patron of rocket industry, affected negatively Chelomei's position after Khrushchev's fall. He lost the biggest gain he had made in Khrushchev's era: today's Khrunichev enterprise. Yet, Chelomei retained considerable support from Brezhnev, the Soviet leader from 1964 and 1982 and Marshall Grechko, who became Minister of Defense in 1967.
In December 1984, Chelomei was admitted to a hospital with a broken leg, after his Mercedes got off the brakes, as he was closing the gates of his country house. While in the hospital, he suddenly died from an arterial blockage on December 8, 1984.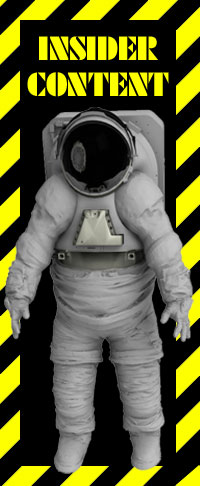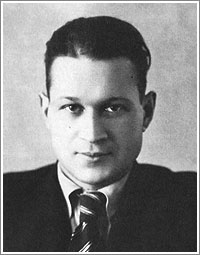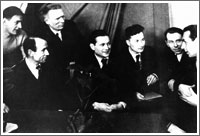 ---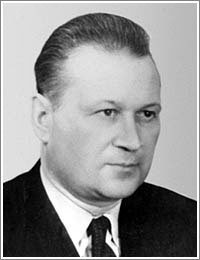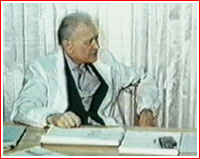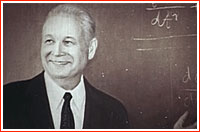 ---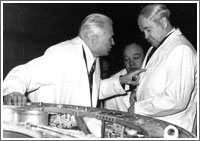 Chelomei (left) and Leonid Smirnov, the Chairman of the State Committee of the Soviet of Ministers for Defense Technology.
---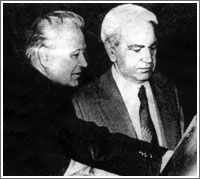 Chelomei (left) and the president of the Academy of Sciences, Mstislav Keldysh.
---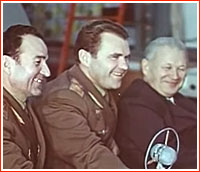 Chelomei (right) and Vladimir Shatalov, the pilot of the Soyuz-4 spacecraft.
---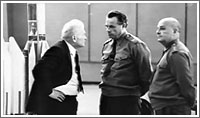 Chelomei with the Soviet military officials.
---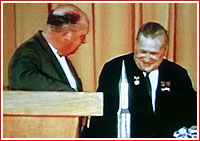 ---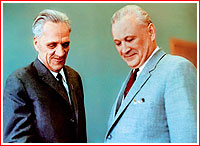 ---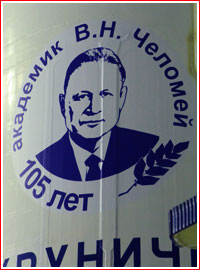 ---