Soyuz firing room, KP
The famous "klyuch na start" (key to launch) command for Soyuz rockets in Vostochny will be given from a brand-new blockhouse sporting more-than-half-a-meter-thick walls. Located less than half a kilometer from the launch pad, the windowless structure will become the nerve center responsible for checking and monitoring of all key systems onboard the launch vehicle during the countdown and launch.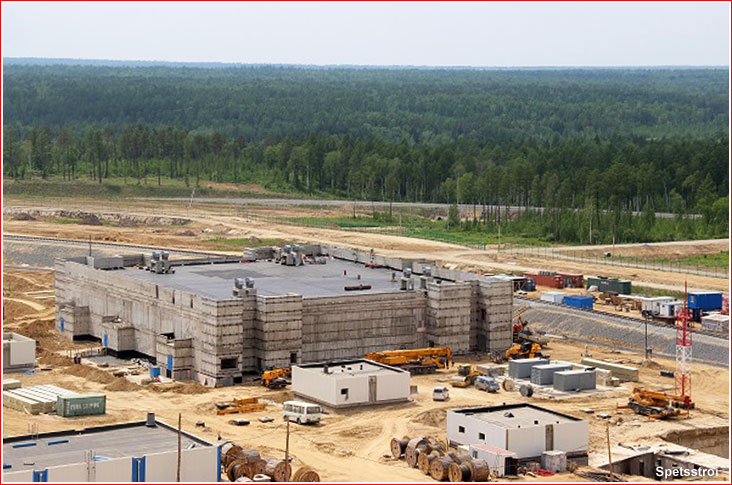 Soyuz rocket's launch control building in Vostochny shortly after in completion in 2015.
From the publisher: Pace of our development depends primarily on the level of support from our readers!
Replacing underground bunkers of Baikonur and Plesetsk, Facility No. 169 will house monitoring equipment and the personnel responsible for the countdown and launch of Soyuz rockets. Officially known as KP (from the Russian komandny punkt -- "command post"), the two-story building is situated at the south-west corner of the Soyuz launch complex, just 450 meters from the launch pad. The bunker has a total area of 3,113.55 square meters.
Like other facilities in Vostochny, the structure was designed to withstand an eight-point magnitude earthquake, however additionally, it is protected from a possible rocket explosion. The building was reported to have 60-centimeter walls and the 40-centimeter roof, both made of reinforced concrete. It required more than 12,000 cubic meters of concrete and 2,000 tons of metal. The roof took 2,050 cubic meters of concrete. The structure also features 10 blast-proof doors with a mass of nearly a ton each.
In addition to the launch control system developed at NPO Avtomatiki in Yekaterinburg, the launch control facility is also equipped with the Launch Manager Information System, which was newly developed at KB Spektr. It includes nine monitors displaying information on all phases of the countdown and launch. In particular, the center will be monitoring the condition and the amount of propellant onboard the vehicle. Also, the facility will contain the main control console for the fire suppression system of the Soyuz launch complex. External lighting around the pad would be also controlled from this facility.
From the KP facility, the "firing team" will initiate an automated launch sequence for the Soyuz rocket. Around a minute and a half before a scheduled liftoff, an operator will issue a "Klyuch na Start" (key to launch) command, which apparently will now be activated with a built-in switch rather than with a literal key. Moreover, officials ensured that the automated sequence would be controlled by multiple specialists rather than by a single firing officer. (753)
The concrete structure of the facility No. 169 was mostly completed at the end of March 2015, becoming one of the last major buildings in the first phase of Vostochny's development. The outfitting of the bunker with equipment was taking place in the summer of 2015.
(To be continued)
Read much more about the history of the Russian space program in a richly illustrated, large-format glossy edition: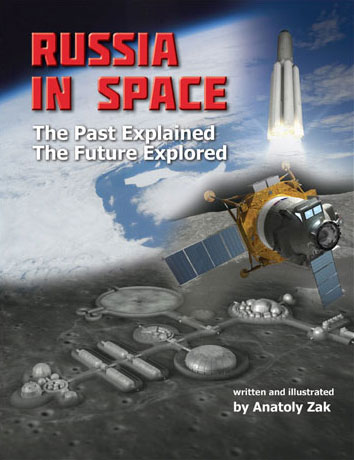 ---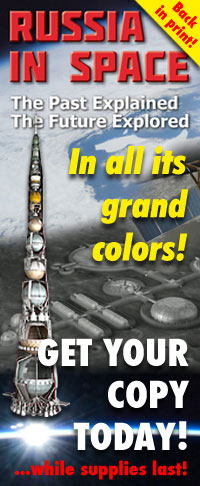 IMAGE ARCHIVE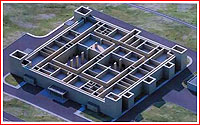 Internal layout of the launch control facility in Vostochny. Credit: Spetsstroi
---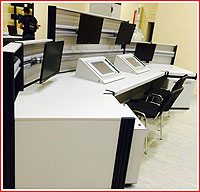 The main "firing" console in the Soyuz launch control room. Click to enlarge. Credit: Spetsstroi
---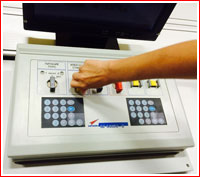 The latest incarnation of the famous "key to start" switch. Credit: Spetsstroi
---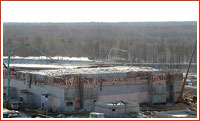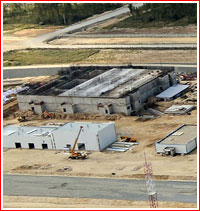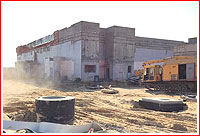 The launch control blockhouse in Vostochny in March and April 2015. Credit: Spetsstroi
---