Soyuz launches European radarsat
In a midst of the Crimean standoff, the Russian-European cooperative space effort moved forward with the launch of the European Sentinel-1 satellite on a Russian Soyuz rocket out of French Guiana.
Previous Soyuz rocket launch: GLONASS-M No. 54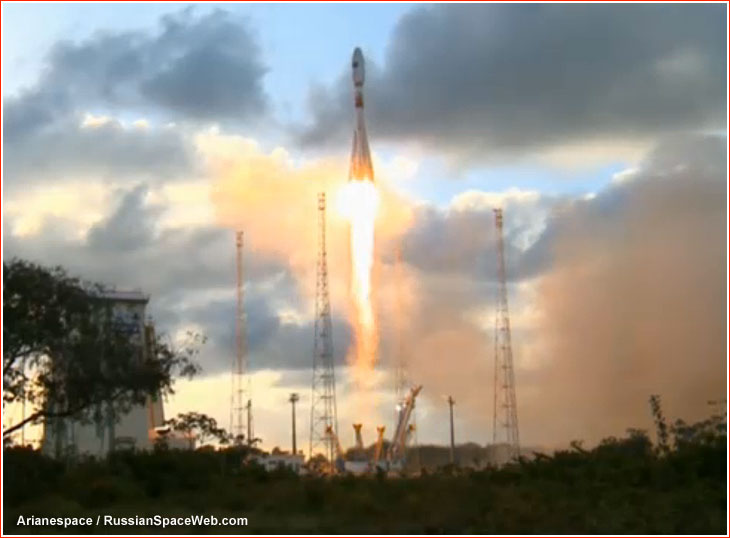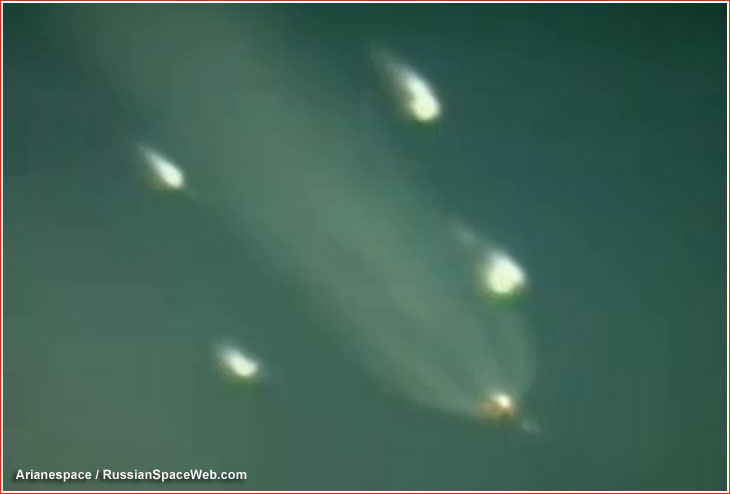 Above: Soyuz-ST lifts off with the Sentinel-1A on April 3, 2014.
Below: A flight profile and a timeline of the Sentinel-1A launch on April 3, 2014.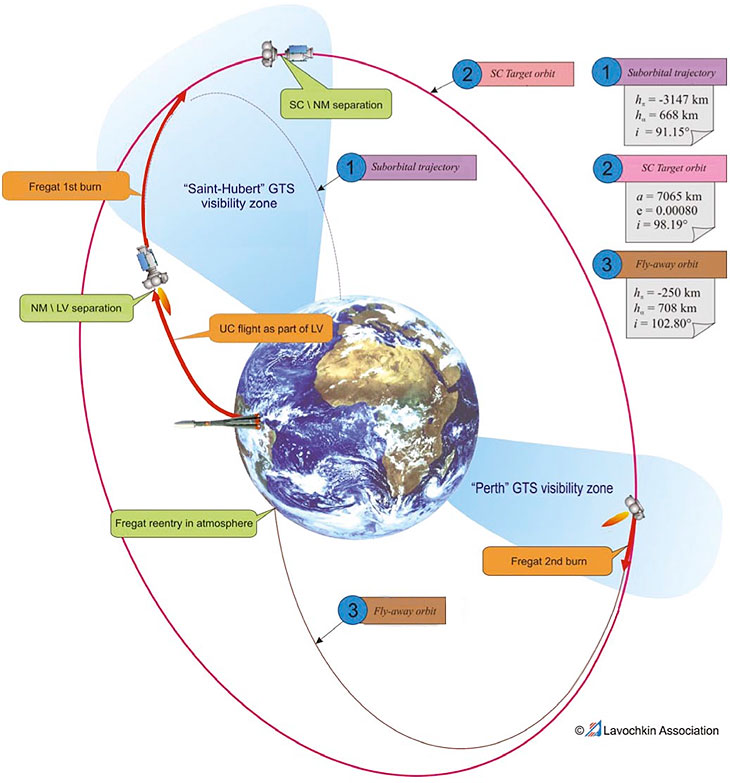 | | | |
| --- | --- | --- |
| Milestone | Elapsed time | GMT |
| Liftoff | 00:00:00 | - |
| Stage I separation (four boosters) | 00:01:58 | 21:04:29 |
| Payload fairing jettison | 00:03:29 | 21:06:00 |
| Stage II separation | 00:04:47 | 21:07:18 |
| Stage III ignition | 00:04:48 | 21:07:19 |
| Aft section of Stage III separation | 00:04:53 | 21:07:24 |
| Stage III separation from the payload section | 00:08:46 | 21:11:17 |
| Fregat upper stage starts its first engine firing for 510 seconds | 00:09:46 | 21:12:17 |
| Fregat first engine firing ends (a passive ballistic flight begins) | 00:20:04 | 21:22:35 |
| Separation of the Sentinel-1A satellite from Fregat | 00:23:29 | 21:26:00 |
| Sentinel-1A starts automated deployment sequence (activates transmitter, battery) | 00:24:24 | 21:26:55 |
| Sentinel-1A to enter contact with Svalbard ground receiving station | 00:25:34 | 21:28:05 |
| Sentinel-1A to go out of range of the Svalbard ground station | 00:33:08 | 21:35:39 |
| Fregat's engine starts its second firing for 81 seconds | 00:59:15 | 22:01:46 |
| Fregat's engine ends its second firing | 01:00:36 | - |
| Fregat deorbits | 01:00:46 | - |
| Sentinel-1A to enter range of Troll command uplink station | 01:15:53 | 22:18:24 |
| Sentinel-1A to start radar antenna and solar panel deployment | 02:52:09 | 23:54:40 |
| Sentinel-1A to complete radar antenna and solar panel deployment | 10:43:51 | 07:46:22 |
Launch profile
A Soyuz ST-A rocket with a Fregat upper stage lifted off as scheduled on April 3, 2014, at 6:02:26 p.m. local time in French Guiana (5:02 p.m. EST), from the Soyuz launch complex in Kourou, French Guiana. The launch vehicle was carrying the Sentinel-1A Earth-watching satellite, into a 690-kilometer Sun-synchronous orbit.
According to Arianespace, the company that operates Soyuz rockets from French Guiana, the powered phase of the first three Soyuz stages was scheduled to last for about nine minutes. The payload section, comprising the Fregat upper stage and the Sentinel-1A satellite, will be separated from the third stage of the launcher in a suborbital trajectory. The Fregat upper stage will then ignite its engine for the first time, lasting about 11 minutes, followed by a ballistic phase lasting about 39 minutes. The Sentinel-1A satellite was scheduled to be released 23 minutes and 24 seconds after liftoff. The second burn of the Fregat engine will last about one minute and 21 seconds, with a goal of sending the spent stage to burn up in the atmosphere.
Sentinel-1A spacecraft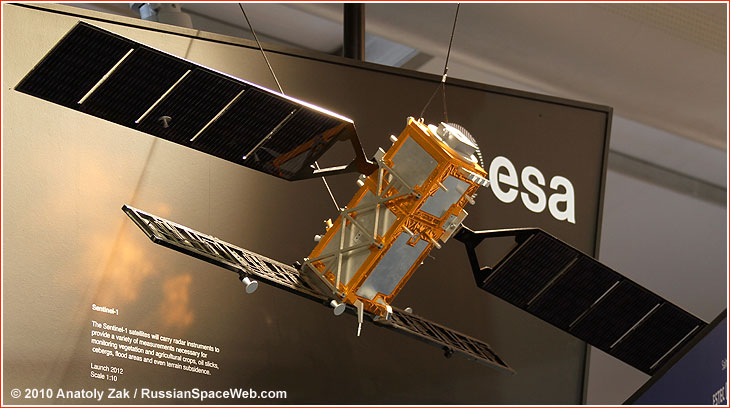 Above: A 1-to-10 scale model of the Sentinel-1 satellite.
| | |
| --- | --- |
| Main customer | European Space Agency, ESA |
| Prime developer | Thales Alenia Space |
| Orbit | Sun-synchronous, 693 kilometers |
| Spacecraft diameter | 3.8 meters |
| Spacecraft height | 4.4 meters |
| Liftoff mass | 2,175 kilograms |
| Projected life span | 7.25 years |
| Power supply at the beginning of operation | 6,140 Watts |
| Attitude control system | 3-axis stabilization |
Developed by Thales Alenia Space Italy, the Sentinel-1A spacecraft was equipped with a C-band synthetic aperture radar, SAR. Its mass was initially estimated at 2,300 kilograms. According to the European Space Agency, ESA, the satellite would be used for monitoring vegetation and agricultural crops, oil slicks, icebergs, flood areas and terrain subsidence. The spacecraft would support the Copernicus project developed by a European Space Agency, ESA, in partnership with the European Commission. The program was originally known as Global Monitoring for Environment and Security, GMES. Its goal was to build a sustainable European satellite network to collect and evaluate environmental data for civil safety and humanitarian purposes. According to ESA, the constellation would play a crucial role in providing timely information to help respond to natural disasters and assist humanitarian relief efforts.
ESA made a decision to make all the data provided by the Sentinel constellation free of charge to all users.
Sentinel-1A would be followed by the Sentinel-1B satellite, which would shorten the time needed to image specific areas of the planet, enabling a global coverage of the Earth in just six days. Both spacecraft are based on the Prima platform developed by Thales Alenia Space on behalf of the Italian Space Agency, ISA, and carry a C-band radar developed by Airbus Defence and Space. The instrument allows all-weather, day and night imaging.
A total of five satellites are developed within the Copernicus program: Sentinel-1, designed to ensure the continuity of ERS and Envisat radar satellites, which were launched in previous years; Sentinel-2 and -3, dedicated to Earth and ocean monitoring; and Sentinel-4 and -5, for meteorology and climatology, with a focus on studying the Earth atmosphere's composition.
The Sentinel-1A was set for launch on the seventh Soyuz-ST rocket flying from Europe's pad in French Guiana on the South-American coast.
Mission history
The contract for the launch of Sentinel-1A was announced on Dec. 16, 2010, with the mission scheduled for liftoff in December 2012. By the end of 2013, the launch was expected in the first half of 2014. On January 14, 2014, Arianespace announced that the launch had been scheduled for March 28 of that year. However in February, delays with the launch of an Ariane-5 rocket, required to postpone the mission until April 3. The spacecraft arrived at its launch site in Kourou at the end of February 2014.
The Soyuz-ST rocket was rolled out to the launch pad on March 31, 2014. On the same date, it was erected into vertical position on the pad and integrated with its payload section, including the Fregat upper stage and the Sentinel satellite. A three-hour process of the launch vehicle fueling started on April 3, 2014, at 20:30 Moscow Time, Roskosmos announced.
Read (and see) much more about many other space developments in Russia
in a richly illustrated, large-format glossy edition:
The Past Explained, the Future Explored
Page author: Anatoly Zak; Last update: February 11, 2016
All rights reserved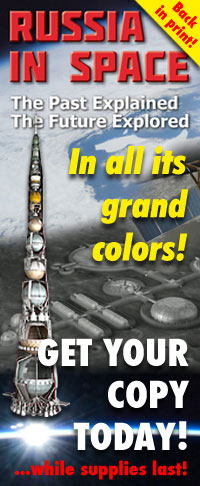 ---
MEDIA ARCHIVE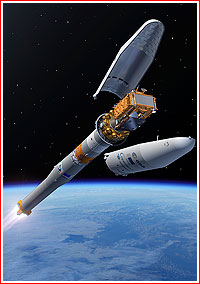 An artist rendering of the fairing separation during the launch of the Sentinel-1A satellite. Click to enlarge. Credit: ESA
---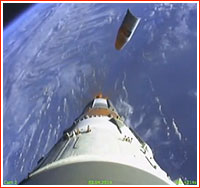 An onboard camera shows fairing separation during the launch of Sentinel-1A. Credit: ESA
---
An artist rendering of the Sentinel-1A satellite and its Fregat upper stage separating from the third stage of the Soyuz-ST rocket. Click to enlarge. Credit: ESA
---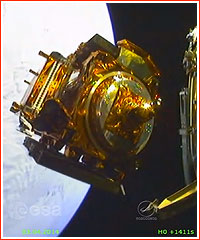 A camera on the Fregat upper stage shows separation of the Sentinel-1a satellite on April 3, 2014. Credit: ESA
---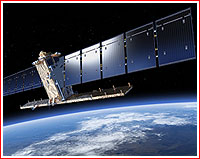 An artist rendering of the Sentinel-1A satellite deployed in orbit. Click to enlarge. Credit: ESA
---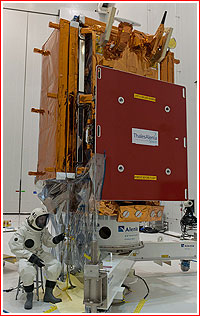 Fueling of the Sentinel-1A satellite. Click to enlarge. Credit: ESA
---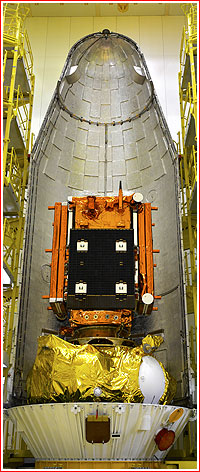 Sentinel-1A satellite and its Fregat upper stage under a payload fairing of the Soyuz rocket in French Guiana on April 1, 2014. Credit: ESA
---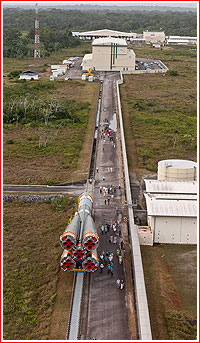 The rollout of the Soyuz rocket for the Sentinel-1A mission to the launch pad in French Guiana. Click to enlarge. Credit: Arianespace
---