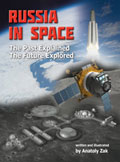 ---
---
---
In depth: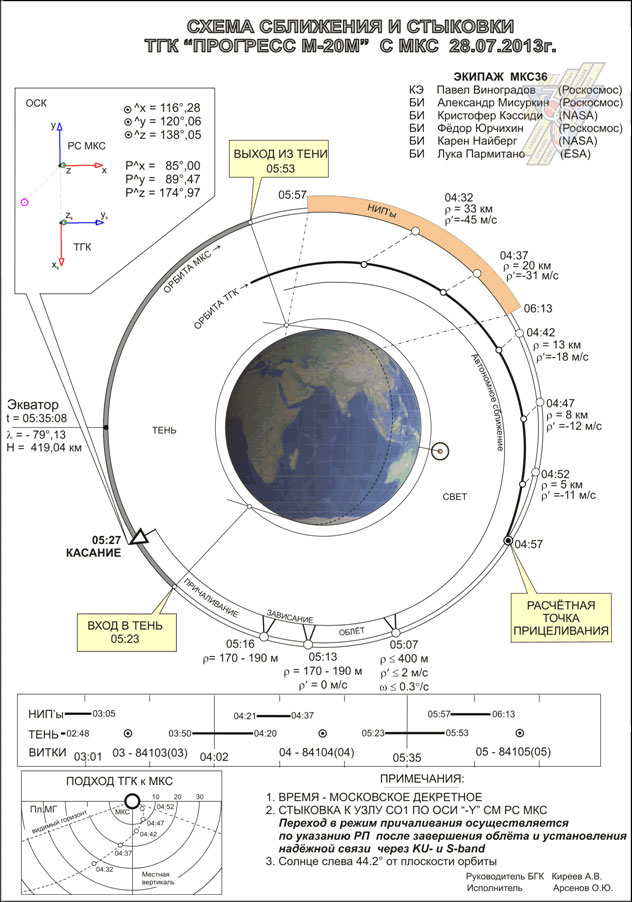 Progress flies a successful mission after Proton crash
Personnel at Baikonur Cosmodrome launch site in Kazakhstan had a busy weekend launching a fresh cargo ship to the International Space Station, ISS, Sunday morning local time, the first Russian space mission after a spectacular crash of the Proton rocket earlier this month.
The liftoff of the Soyuz-U rocket from Site 31 in Baikonur took place as scheduled at 00:45:08 Moscow Time on July 28, 2013, (4:45 p.m. EST on July 27), as the ISS was flying over Southern Russia near Mongolian border.
The launch vehicle was carrying the 7,282-kilogram Progress M-20M cargo transport spacecraft bound to the ISS.
Around 10 minutes after the liftoff, mission control confirmed that the spacecraft had successfully reached its orbit and deployed all its antennas and solar arrays.
The docking of the Progress with the Pirs docking compartment on the Russian segment also took place as scheduled at 06:26 Moscow Time on July 28, 2013, (10:26 p.m. EST on July 27) or just around five and a half hours after liftoff.
It was the 52nd launch of the Progress cargo ship to the ISS, designated 52P in the station's mission manifest. Also, it was the 11the launch of the Soyuz series of rockets in 2013 and the 41st world's orbital launch attempt this year.
The launch of Progress M-20M was previously scheduled for April 26 and July 24.
End of mission
Progress M-20M was undocked from the Pirs docking compartment, SO1, on Feb. 3, 2014, at 20:21 Moscow Time. During its autonomous flight, from February 8 to February 10, the spacecraft was scheduled to conduct the Izgib ("curvature") experiment to test methods of flight control with gravitational orientation, GO, and Sun-vehicle-Earth orientation, SOZ. The deorbiting of the spacecraft was scheduled for February 11.
APPENDIX
Cargo onboard Progress M-20M (ISS mission 52P):
Propellant in tanks of the refueling system

410 kilograms

Oxygen in the oxygen supply system, SrPK

28 kilograms

Air in the oxygen supply system, SrPK

19 kilograms

Water in the tanks of the Rodnik system

420 kilograms

Total mass of cargo in the pressurized compartment, including:

1,489 kilograms

Air content provision system, SOGS
Onboard flight control systems, SUBA
Water supply system, SVO
Thermal conditioning system, SOTR
Repair and servicing hardware, STOR
Onboard information and telemetry system, BITS, and calculation system, BVS
Power-supply system, SEP

1 kilogram

2 kilograms

58 kilograms

6 kilograms

5 kilograms

8 kilograms

51 kilograms

Sanitary and hygiene hardware, SGO

130 kilograms

Food supplies, SOP

257 kilograms

Medical supplies, SMO

126 kilograms

Individual protection system, SIZ

113 kilograms

Fire protection system, SPPZ

42 kilograms

Onboard documentation, crew packages, video and photo supplies

40 kilograms

Experiment payloads

192 kilograms

Hardware for Zarya FGB module

84 kilograms

Hardware for SO1 Pirs docking compartment

2 kilograms

Hardware for MIM1 Rassvet module

2 kilograms

Hardware for MIM2 Poisk module

2 kilograms

Onboard systems upgrade hardware

120 kilograms

Hardware for the US segment, including food, sanitary and hygiene

112 kilograms

Items for Russian crew members

136 kilograms

Total mass of all delivered cargo

2,366 kilograms
---
This page is maintained by Anatoly Zak; Last update: February 4, 2014
All rights reserved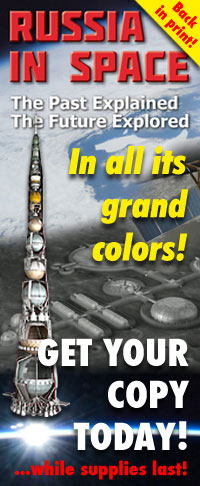 ---
PICTURE GALLERY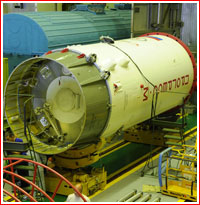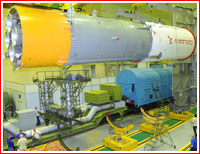 Integration of the payload section of the Progress M-20M spacecraft with the launch vehicle at the MIK assembly building at Site 31 in Baikonur. Credit: RKK Energia
---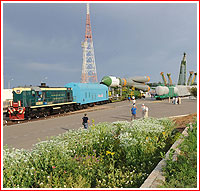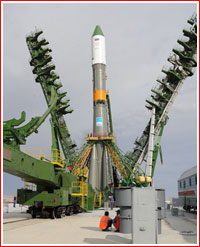 The rollout of Progress M-20M to the launch pad at Site 31 in Baikonur on July 25, 2013. Credit: RKK Energia
---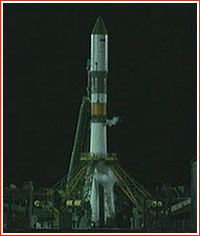 Progress M-20M shortly before launch on July 28, 2013. Credit: TsENKI
---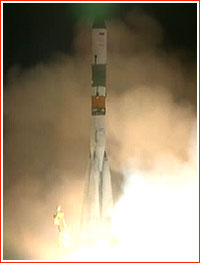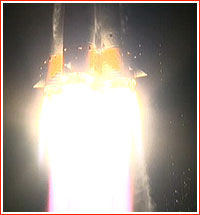 Progress M-20M lifts off on July 28, 2013. Credit: TsENKI